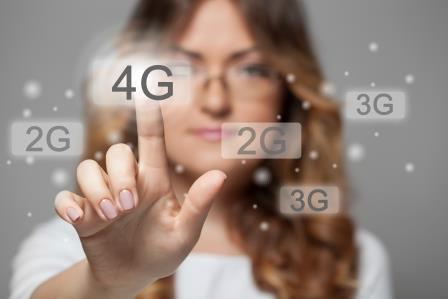 Have you ever been to a restaurant that uses a digital menu instead of a printed version? Have you ever tried to order food through a mobile app, such as WeChat? If you have never heard of these applications, you may be a bit behind the times. Today, restaurants in many Chinese cities provide services like these and the benefits are obvious: cost savings by not printing the menu and employee workload reduction.
However, these services are based on a premise that everyone has a smartphone, or at least the majority of customers understand how to access the Internet through mobile devices. Five years ago, this might have seemed impossible. But now the "impossible" has become the reality.
Accordingly to a recent report issued by the Ministry of Industry and Information Technology (MIIT) of the People's Republic of China, mobile phone users in China have already reached over 1.2 billion, with mobile Internet users around 874 million. And the number of users getting access to the Internet through smartphones has reached 835 million, which represents 65.4 percent of all mobile phone users, a penetration rate that is about 1 percent higher than the previous year. The number of 3G Internet users has reached 391 million, which is 81.3 percent of all 3G mobile phone users.
With the popularization of 4G LTE networks and the decrease in Internet access costs, it is expected that more applications will appear along with the explosive demand for bandwidth. Such applications could include online high-definition video conferencing, Internet of Things applications, or real-time traffic conditions monitoring.
Widespread popularization of 4G has already appeared in China. Statistics from MIIT showed that in October 2014, China's 3G users experienced negative growth for the first time ever, with a net reduction of 850,000 users, while the number of 2G users dropped by more than 9.7 million. At the same time, the number of 4G users has continued to maintain a fast growth rate, with a net addition of more than 14.5 million users in October, setting a historic new high. The structure of mobile phone users demonstrated the trend of migration from 2G and 3G users to 4G users.
While it is acknowledged that 4G will change our lives and provide convenience in many ways, it also causes various problems for network operators during the transition. For example, operators need to figure out the most cost-effective ways to improve the capacity of base stations and the backbone network while dealing with the increasing number of high volume wireless data users. Apart from these, operators also need to realize unified management when 2G, 3G and 4G users co-exist and address new problems concerning noise, coverage and sector control.
CommScope has anticipated operator requirements by introducing various software and hardware solutions to deal with the requirements of high capacity LTE networks. For example, more than a year ago, we announced the expansion of UltraBand antennas, our award-winning, ultra-wideband, outdoor macro site solution portfolio, to better support the flexibility of multiple band ranges.
We are pleased to play an important role in the communications industry's development and advancements through all technology evolutions, including the move to LTE in wireless. We believe that CommScope is well-prepared to meet the needs of customers and advance the progress of the LTE market in China.