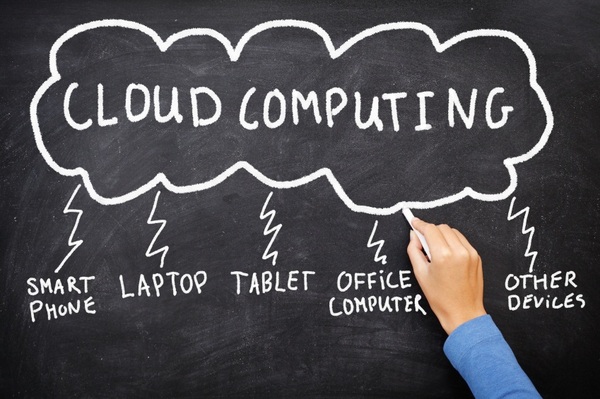 Editor's Note: This is the next installment of a series in which contributors elaborate on each of the five game-changers featured in CommScope's latest Global Enterprise Survey.
The results from CommScope's global enterprise survey echoes what many of our customers have expressed regarding cloud computing and cloud-based applications.
Cloud services offer a variety of business benefits and technical challenges. I believe we are seeing an important departure from the more classical IT models.
IT managers listed cloud computing as one of the top game changers because cloud-based applications allow businesses to build new operational models that directly reduce capital costs and increase operational agility. Traditionally, only large companies could afford to invest in complex customer relationship management and other process automation tools. These companies often struggle to roll out software on time and then are somewhat stuck with the legacy of these solutions – this is not always a good thing. Smaller organizations typically are unable to project the same professional image their larger competitors could finance. Perhaps this paradigm is now being challenged. Now smaller organizations can use the same applications large firms use with little up front development or capital expense. Even large firms can choose what software to develop and or implement as a service.
As Software as a Service (SaaS) becomes more popular, many organizations can leverage common infrastructures hosted in cloud data centers. They can focus on their core mission, which most often has nothing to do with developing custom IT applications and process tools. Businesses can leapfrog the traditional barriers to IT tools that would have presented significant financial obstacles to their growth and success. Executing an IT business strategy has now become faster, easier and less capital intensive. This should favor newly minted startups or emerging economies.
Also happening at the same time, large companies are investigating the advantage of "pay-as-you-go" services. Scaling IT investment to match average load, as opposed to peak load, can mean a better overall return on IT investment. While it may not make financial sense to completely outsource all IT operations to cloud-based computing, it can certainly provide an attractive mix and match strategy.
Cloud computing has these advantages but the details of how these services are maintained and accessed need to be considered. Issues of security, reliability and compliance are top of the list when considering cloud deployment. The infrastructure connecting the service providers and their clients will now be a critical link. Customers are increasingly looking to implement a solid data infrastructure over which they will deliver cloud-based services. The fact that resources are now further away from the users amplifies the need for error-free transmission systems that squeeze value from costly wide area networks. This will be an advantage for customers deploying cloud services in the future. CommScope continues to be focused on building these networks.
Cloud applications and architectures are quite different to those typically designed for the enterprise. The network models that have served us well in past may need to be revisited. We are now seeing a growing interest in Software Defined Networking (SDN). SDN is looking to rework the traditional IP-based networks to add customized functions appropriate to the applications they are running.
I wonder if our next survey will show SDN as the next big thing in networking since the introduction of the Internet Protocol. Perhaps we are now seeing the replacement for IP being minted. What do you see as the future of cloud computing for your enterprise?