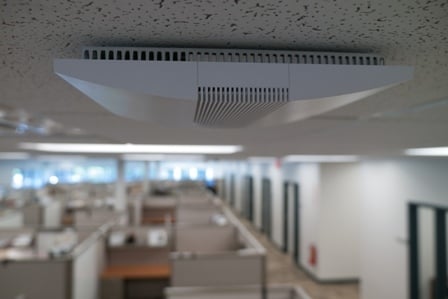 Small cells are essentially miniature versions of the big cell towers you see outdoors. They are part of a mobile operator's network infrastructure, and as such they need to coordinate with the operator's core network, with the surrounding macro network, and with neighboring small cells. However, unlike macro base stations, small cells are deployed in high volume. Therefore, the tools and processes for deploying and maintaining a relatively small number of macro cells cannot scale economically to deploying hundreds of thousands of small cells.
Put simply, operators need small cells to be plug-and-play.
We define plug-and-play to mean that when a device is connected, a sequence of events initiates automatically to configure the device optimally for its function and environment. Vendor "plug-and-play" claims are often (and understandably) met with skepticism. But CommScope has invested heavily over the years in making our small cell solutions as easy as possible to deploy. Our residential deployments have placed a premium on this, and now we can deliver the same benefits to operators deploying in the enterprise.
The centralized management system plays a large role. It connects to individual small cells as well as to systems for operations, provisioning and customer support. It performs functions integral to the small cell network including device setup and monitoring, performance optimization, and problem resolution.
The management system acts as the control point for coordinating radio parameters between small cells and the macro network. It directs individual small cells to adjust radio parameter settings in response to changes in the macro network and spectrum policies. For rapidly-densifying LTE networks, the ability to automate these frequent adjustments is critical to providing the best possible signal quality.
Small cells themselves must also be designed to streamline deployment. OneCell's unique C-RAN small cell architecture is designed to do just that. C-RAN simplifies radio frequency design because there are no cell borders or border interference, as there are with traditional standalone or controller-assisted small cells. Likewise, expanding the system to add coverage or capacity does not force laborious re-designs because no new borders are created. C-RAN even simplifies macro interference mitigation because it reduces 20–30 physical cells into a single one that can easily coordinate with neighboring macro cells.
Plug and play will become even more essential as our industry moves toward direct-to-enterprise business models. Operators tell us they are eager to see these models take hold, but that success will depend on streamlining and reducing the probability of errors in the deployment process.