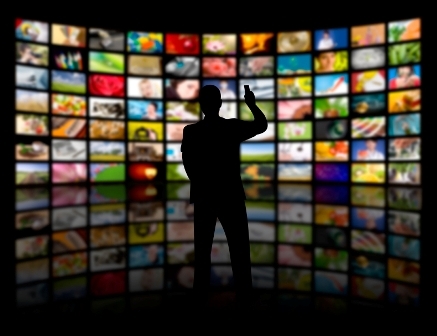 Here in the United States, a historical television anniversary went by without fanfare. Can you guess what it was? If you were into soap operas, then you might remember what happened on Nov. 16 and 17, 1981. That's when Luke Spencer and Laura Webber got married on the hit soap opera "General Hospital."
Thirty-three years ago, Luke and Laura's wedding achieved the highest ratings in the history of daytime television. This two-day television event was watched by 30 million viewers and remains the highest-rated hour in American soap opera history.
I was a young boy and remember my mom and aunt watching it. The United States was still riding a media wave created by the royal wedding of Charles and Diana in July. I remember Luke and Laura's wedding being a big deal; however, I didn't realize how big it was until someone told me about their own Luke and Laura moment.
Several years ago, I spoke with a former cable installer who was working on a cable line in Florida during the broadcast of Luke and Laura's wedding. From his vantage point on the pole, he could see into several backyards and noticed a group of women celebrating the wedding at someone's home. All the women were dressed for a special occasion; there were wedding decorations, champagne and a wedding cake. They were throwing a Luke and Laura wedding party. Remember, this was 1981; VCRs were in their infancy and very expensive. You could only watch the wedding live.
So this lineman decided to have some fun by interrupting their cable broadcast causing the dressed up group of women to panic. He told me every time he "cut the cable," the woman would scream. Finally the women noticed him on the pole and chased him out of their neighborhood. Let's say he spoiled their wedding celebration.
Think about how much technology has changed since Luke and Laura. Broadband and cable television technology has changed so much that there will never be another Luke and Laura moment. Sure, there will be huge television events; but if you don't get a chance to watch it live, you have a plethora of ways to watch it later.
Subscribers can simply DVR a program and watch it when they get home. If you do not have a DVR, the Soap Network replays all the daily daytime dramas at night. You can probably watch episodes on an over-the-top digital service and you don't have to be home to watch it. You can watch the program wherever, whenever you want and on a variety of devices.
Technology has evolved so much that the thought of missing something like Luke and Laura's wedding doesn't even compute. Television and content can be viewed and shared anytime and anywhere. Too bad Luke and Laura's wedding didn't happen today. The party wouldn't have panicked so much knowing they could watch it later.