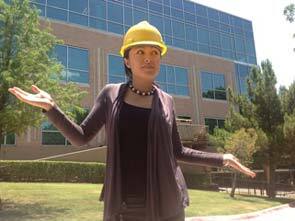 The term "intelligent building" has been around for years but still means vastly different things to different people. For some it is about converging disparate proprietary networks onto a single internet protocol (IP) infrastructure. For others, it's about energy optimization or making different systems work together to accomplish functionality— something not possible for each individual system to accomplish separately.
I believe all these viewpoints are valid, but they don't tell the whole story.
From the perspective of the building owner, maximizing cost efficiency is critical. Energy savings realized from HVAC, lighting or power solutions often amount to a considerable reduction in a building's operating expenses. When these solutions are brought together under a building energy management solution, these savings can be multiplied.
Each building tenant often has different environmental requirements than the other. Comfort and other productivity enablers are important. Saving money by setting the temperature to 78 degrees doesn't always jive with employee workplace satisfaction. Balancing cost considerations with employee needs is tricky but must be maintained.
That's where a strong solutions provider such as CommScope can help, by understanding that intelligent buildings means different things to different people and seeking out solutions to encompass all these needs.
With CommScope's recent acquisition of Redwood Systems, we are now in a place to offer customers a solution that meets the needs of the users of the building as well as those who pay the bills. Redwood is well known for its lighting solutions that maximize energy savings. What may not be well known is that a lighting network that provides energy savings also enables other building management applications to improve the workplace environment for employees. Some of the benefits enabled include:


Real-time integration with standard conference room reservation systems so users can see not only which rooms are reserved, but also which are actually being used. Rooms that are reserved but are not in use can be automatically released for use by other employees.


Hot desking applications that maximize real estate utilization by optimizing remote workers' access to temporary seating when they are in the office.


An open interface that allows the Redwood real time sensor network to serve as the backbone of an intelligent building platform, sharing sensor data with third-party control systems.


Operation over twisted pair cabling, the same media used for the users' IT networks, further enabling the convergence of IT and facilities.



With Redwood's lighting sensor network, many more applications will be added to allow building owners and users to truly realize the vision of an intelligent building. We are excited at the possibilities of offering more management features to our intelligent infrastructure solutions.

Does your building have unique needs that Redwood's distributed sensor network could help address?