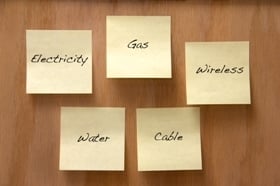 Many people might feel that it is interesting to see how breakthrough technologies get adopted and how some can become so valued that they could be considered as vital as a home utility. There are compelling applications driving them to become part of our everyday lives. In the case of electricity, indoor lighting was the initial driver; however, when electricity was brought to all buildings and home, all manner of new electrical appliances were invented to take advantage of this new technology.
Today, many are pointing to wireless connectivity as the next utility in the building. Unlike the early days of electricity, applications already exist. In this case, it is the wireless infrastructure within the building that must be developed to support the burgeoning number of wireless applications and users.
High Expectations for Connectivity
While wireless connectivity in most buildings exists today in the form of Wi-Fi, the same cannot be said for cellular coverage. In fact, of the estimated 30 billion square meters of commercial space that exists today, only two percent of buildings are equipped with an in-building wireless system to provide cellular coverage.
While indoor wireless connectivity is becoming increasingly important, indoor cellular coverage is more challenging.
With mobile traffic doubling every 18 months, and nearly 80 percent of all mobile sessions occurring indoors, the outdoor cellular network simply can't keep up with demand. The additional challenge is seen in today's energy-efficient buildings. These buildings are constructed from materials that interfere with outdoor wireless signals. This often means patchy coverage at best.
More than 70 percent of respondents to the 2013 CommScope Global Enterprise Survey said they have had to move around within a building to get good signal. The Franklin County Courthouse is a good case in point. The opening of this seven-story building was delayed several months when it was discovered that wireless coverage was not available in parts of the building, making it a safety issue.
Proper Planning for Future Needs
What can be done to ensure that buildings have sufficient coverage?
The first step is planning for wireless connectivity, especially in new buildings and renovations. This is the ideal time to ensure that the cabling infrastructure is in place to support the wireless coverage needed for the building.
As Wi-Fi standards continue to evolve, it is critical that the infrastructure is ready. Our white paper, Laying the groundwork for a new level of wireless access performance, provides a standards-based approach to preparing for the ever-increasing Wi-Fi traffic.
Cabling standards have also started in TIA and ISO/IEC to plan for in-building wireless (IBW) systems to address cellular coverage. As with cabling for Wi-Fi in advance, it's equally important to plan for IBW.
Fortunately, new IBW technology was developed using the same structured cabling platform that connects to Wi-Fi access points and other IT equipment most commonly found in the enterprise local area network. To learn more about the different options available for IBW, check out the white paper, What's your best route to in-building wireless?
People expect electricity, HVAC and other necessary utilities throughout the building. The same expectations hold true for wireless connectivity. Fortunately, with new planning guidelines and technology, the indoor connectivity challenge should be easier to achieve.