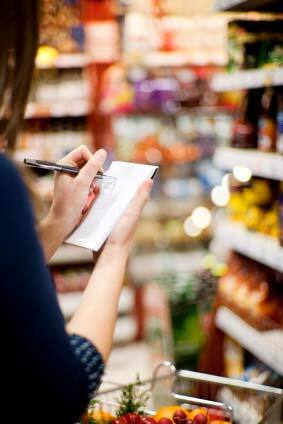 Each family is unique—different people, different wants and different needs. That extends to shopping—your family might have specific needs, enjoy particular brands and different budget restrictions. That shopping list can change from week to week, and it's personal to your family's requirements—not something you'd share with a neighbor or stranger.
I bet when you leave the grocery store, your shopping cart contains items you didn't have on your list. Wandering up and down the aisles, you might add a few things because they tickle your fancy. Being an experienced shopper, you might have the ability to estimate what everything in your cart will cost; however, you won't know the final price until you check out.
Now consider networking. When you are faced with a new project, you must take into account the main items you'll need to accomplish a deployment; however, it is not easy to compile the list with "up-to-date information." Hmm, sounds like how your shopping list changes from week to week.
At CommScope, we developed the new "My Projects" section in our brand new Product Catalog to assist you. It is exclusive to you and you can keep others from peeking at your list. To do so, you'll need to log in.
Once you're logged in, you can quickly go through the different product areas and pick up the items you need simply by clicking on the "Blue Star" icon

(limited to a maximum of 10 products during the initial phase), saving them to any project in your folder. You can also "wander the aisles" (product sections) making sure you are forgetting any key components. By the way, you can mix solutions from any of the CommScope divisions (Broadband, Enterprise and Wireless) to your project folder. When you're ready, simply click on the My Projects' blue label located on the left side of the screen. This will take you to your own projects area.
Should you have a lot of projects, you can designate some as your favorites; however, you can get even more (at no extra charge):
You can edit the quantities of each item (apart from changing the project details)
You can export your "Bill of Materials" (your shopping list) to a spreadsheet for any of your projects, just in case you want to share it. We will store all your projects for you to revisit at any time.
You can download either a "snap" or "zip" file with the complete set of product datasheets. (Hint; you no longer need to download the spec documents one by one. Just pull all items into a project and handle it as an entity)
Need to know how much something will cost? Just click on the "Request for Quote" button and we will take care of it. How simple is that?
Do you think we could further ease your project planning tasks? We are open 24/7 for suggestions. Let us know what you think by using the comment section below.