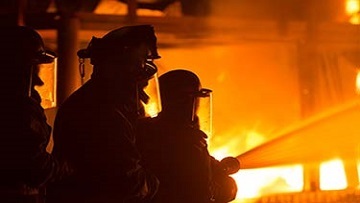 If you've recently watched the film Gifted, you may have been astonished by the remarkable mathematical talent of a seven-year-old girl on her first day of first grade. The whiz kid was immediately noticed by her teacher as possessing astounding capabilities. To protect her from being prematurely snatched up by MIT, her uncle claimed his niece was merely using the Trachtenberg method, a system of rapid mental calculation.
I can proudly say she's not the only one who can do mind calculations. I've been known to do quite well if the prize involves a beer, or two. Unfortunately this talent had yet to be nurtured back in 2002 when all European countries transitioned to the Euro currency. Germany was quite simple (2 marks for every euro) but other countries weren't as fortunate (one euro equated to 166.386 pesetas).
CLICK TO TWEET: You don't need to be gifted to understand the new CPR EU regulation.
The perks of being part of a greater geopolitical entity, you might say.
That also applies to EU standards, which are replacing various national ones. As part of an initiative to increase safety in all kinds of buildings, the EU's Construction Product Regulation (CPR) has led all cabling vendors to classify cable products and their fire performance accordingly to seven Euroclasses (read the full story in this whitepaper).
Although most of our customers can distinguish between PVC and LSZH cables, (and some of them even know about plenum rating, which is rarely used in Europe), we must now get used to the new classification for cables' fire performance. The Euro vs local currencies story again.
CommScope wants to help, so we've put together a useful set of documents to cast some light on this topic. You can have a look at it here where you'll uncover:
A comprehensive whitepaper
A quick-to-digest infographic (available in 7 languages)
A Frequently Asked Questions document
And on top of that, a user-friendly products section with all the CPR cables by categories. First pick your type of cable and then use our Euroclass filters in the product listings to hone in on your selection.
If you want to compare CommScope against other industry players, surf their websites and find who has a UTP/Cat 6A/Euroclass Cca… hint: not many!
The UK will have a similar regulation based on EU's CPR, no matter what happens with Brexit negotiations. Some things just make sense!
What are your thoughts on CPR? Let's talk!