CommScope Redefines In-building Wireless with ION-E
When 80 percent of mobile connections are made inside buildings but only about two percent of the world's commercial space is covered from the inside, clearly something has to change.
That change is happening now, as CommScope introduces a completely new architecture for in-building wireless systems.
Unveiled today by CommScope, the ION®-E is a unified wireless infrastructure platform designed around IT-based structured cabling architecture, making it friendly to both wireless operators and business enterprises alike. The flexibility, scalability and simplicity of the system resolve the issues associated with rapidly changing indoor coverage and capacity demands.
The ION-E brings together licensed wireless and power plus Gigabit Ethernet for WiFi into one unified wireless network that can scale to building size and is technology and spectrum adaptive. Unlike any other offerings available today, it features multi-band, multi-operator and multi-technology capabilities and uses the standard IT structured cabling infrastructure common to most commercial buildings. The ION-E is currently available for operator trials in Europe with expected general availability in other regions in the second half of 2014.
"Overstating the impact of the ION-E will be hard because this system solves so many challenges at once," said Morgan Kurk, senior vice president, Wireless, CommScope. "It combines the capability and flexibility of cloud RAN while making DAS simple and unifying the local area and wide area networks. This intelligent transport system can finally fulfill the promise of small cells."
"Bottom line: the ION-E is not just another DAS—it is unified wireless infrastructure, a whole new category that addresses the needs of both the enterprise building owner and the wireless operator," added Kurk.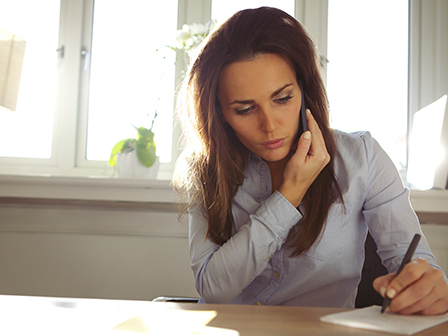 Trends in the enterprise market make supporting mobile devices in businesses imperative. Bring Your Own Device policies, increased concern about wireless security and the proliferation of smartphones have combined to make indoor systems mandatory. IT managers are often tasked with supporting both wired and wireless networks in the enterprise despite having limited training in RF.
Yet, of the approximately 30 billion square meters of commercial real estate in use today globally, only approximately two percent are currently covered with a dedicated indoor wireless network. That is a serious issue in a world that expects ubiquitous, reliable service for increasingly faster data rates.
The ION-E platform solves the biggest roadblocks to in-building wireless through simplicity, flexibility and scalability.
The ION-E simplifies implementation by using the structured cabling systems familiar to IT installers, along with providing a simple user interface for setup and configuration with minimal input.
Today's modern buildings require flexibility to handle floor space layout changes, the relocation of users, or other changes that would require an extensive rework of the wireless system. As a multi-band, multi-operator and multi-technology platform, the ION-E employs a standard grid approach and supports on-demand software defined frequencies to flexibly adapt to changing requirements.
The ION-E platform easily scales to support buildings from 5,000 to 500,000 square meters. It is frequency agile and technology agnostic, eliminating the need for costly infrastructure and equipment upgrades.
The world lacks people who have RF design expertise. This limits the deployment of traditional distributed antenna system (DAS) networks at a time when deploying indoor networks within enterprise buildings is increasingly in demand. With the ION-E, CommScope has simplified and optimized a solution that empowers IT professionals to deploy these systems. For example, adding network capacity to meet changing usage patterns is achieved with a simple click-and-drag. The ION-E self-detects and self-configures its components, while sending alarm notifications when it detects network issues.
"Simple, scalable and flexible—those three words capture the essence of the ION-E," said Kurk. "IT people who are not as familiar with RF networks will find the equipment intuitive and simple while being able to scale the ION-E to any building and flexibly support any wireless technology."
CommScope is introducing the ION-E to Mobile World Congress attendees this week in Barcelona, Spain. CommScope's wireless experts will be in Stand 2I46 in Hall 2 to discuss the ION-E unified wireless infrastructure and other CommScope innovations for simplicity. Following Mobile World Congress, the ION-E will be available only in Europe with expectations of a global release in the second half of 2014.
Related Blog Posts:
Filling the Gaps in Enterprise Wireless
What Does a DAS Cost for an Enterprise? It Depends!
Are You Torturing IT With Your Mobile Device?
What's Next for Wireless Networks in 2014?
—END—
ION is a registered trademarks of CommScope, Inc.

About CommScope
CommScope (www.commscope.com, NASDAQ: COMM) has played a role in virtually all the world's best communication networks. We create the infrastructure that connects people and technologies through every evolution. Our portfolio of end-to-end solutions includes critical infrastructure our customers need to build high-performing wired and wireless networks. As much as technology changes, our goal remains the same: to help our customers create, innovate, design, and build faster and better. We'll never stop connecting and evolving networks for the business of life at home, at work, and on the go.

This press release includes forward-looking statements that are based on information currently available to management, management's beliefs, as well as on a number of assumptions concerning future events. Forward-looking statements are not a guarantee of performance and are subject to a number of uncertainties and other factors, which could cause the actual results to differ materially from those currently expected. In providing forward-looking statements, the company does not intend, and is not undertaking any obligation or duty, to update these statements as a result of new information, future events or otherwise.
Source: CommScope
News Media Contact:
Joe Depa, CommScope
+1 828-431-9803 or publicrelations@commscope.com
Michael House, for CommScope
+44 (0) 207-608-4621
Financial Contact:
Phil Armstrong, CommScope
+1 828-323-4848