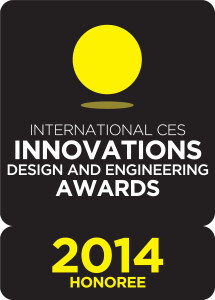 Today, the Motorola SURFboard® SBG6782-AC Gateway by ARRIS continues our long tradition of CES Innovations wins with yet another award in the Home Networking category.
Our SBG6782-AC is the first all-in-one cable modem on the market with next-generation 802.11AC Wi-Fi—for groundbreaking wireless speeds. It enables multi-device networking, faster download and upload speeds and supports MoCA ®. So as more connected devices enter the home this holiday season – tablets, PCs, smartphones, game consoles and Smart TVs--the SBG6782-AC seamlessly handles the increased network traffic with your high-speed, high-definition experiences intact.
Check out recent reviews from CNET, Booredatwork.com, and PC Magazine.
If you're currently using this product, let us know how it's changed your in-home entertainment and work experiences in the comments section below.