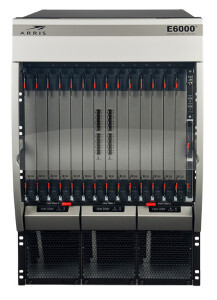 As you know by now, more content on more devices means increased bandwidth, infrastructure and efficiency needs…and this trend only goes up and to the right from here. Today, South Korea's SK Broadband is added to an impressive roster of service providers (Comcast, Time Warner Cable, WOW!, GCI) deploying our E6000 Converged Edge Router addressing

network bandwidth demands. SK Broadband is launching a 1GB data service and chose the E6000 platform as a solution to deliver higher speeds, while keeping cost and space requirements low.
Check out a recent demonstration of the E6000's downstream capability (64 channels per port), DOCSIS and video capabilities and hitless failover performance from SCTE.