Last month, we were at both SCTE Cable-Tec Expo and TelcoVision. And while at TelcoVision, one topic that came up frequently is that of better leveraging in-home wireless technologies to deliver a better consumer experience.
The consumer experience is at the center of everything we create for our service providers. We know from our own global research that our customers are focused on delivering your media, your way – whether it's in the comfort of the living room, bedroom, kitchen or really wherever suits them best.
Bell Canada wanted to give its customers a way to add new TVs anywhere in their homes – quickly, cost-effectively – and without having to drill new holes in the wall because there was not a coaxial cable drop. Wireless was the answer, and ARRIS delivered the solution.
Bell's Fibe TV wireless receiver (ARRIS VIP2502) was only part of how we helped transform the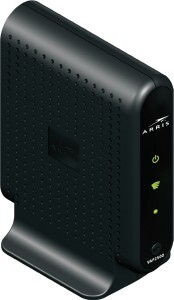 entertainment experience. We also delivered our VAP2500 wireless access bridge and the software, hardware and integration experience needed to bring these set-tops into their network and service ecosystem seamlessly.
Since May 2013, there have been more than 70 percent take rates for second set-top installations and a 25 percent improvement in the time to install a set-top box. Wireless was the answer for Bell Canada and likely an answer for countless service providers.
We look forward to sharing more on this subject in the weeks ahead. Stay tuned!