Fan.TV , set-top maker and creator of video-streaming tablet apps, will support our multi award-winning SecureMedia® HLS+. As the content protection component of the ARRIS software suite of content-delivery solutions, SecureMedia® HLS+ enables operators to securely deliver linear and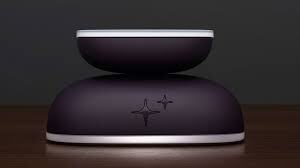 on-demand content to a wide range of devices – including smartphones, tablets, Internet devices, Smart TVs, game consoles and more.
So, what does this deal mean for each party? Fan.TV can extend its reach to service providers who have or will adopt our secure adaptive bit-rate content distribution technology. Fan.TV also gets peace of mind knowing that they are using time-tested software that's approved by all of the Hollywood studios and network broadcasters.
For ARRIS, this means that our popular content security solution continues to expand an extensive catalog of supported OTT devices, offering operators an even wider range of choices for their services.