ARRIS CEO Bob Stanzione recently spoke with BBC News and attributed the company's success to the talented people across the globe. Starting today, we will highlight the great minds behind our company and those driving transformation in the industry.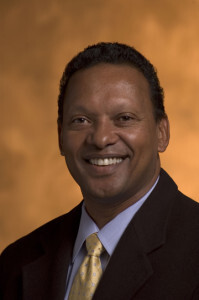 First up --Bryant Isaacs, President, Assurance Solutions at ARRIS. CableFAX recently named him one of cable's most influential minority executives. We caught up with Bryant recently at SCTE after winning this prestigious award and asked him a few questions.Take a look below.
What does winning this award mean to you?
It signifies recognition of minorities' presence and efforts in the cable technology arena. I am humbled and elated to be in such fine company and to be chosen to represent the African American minority community and ARRIS in this manner is gratifying.
Innovation is a word used fairly often in our industry. How would you define it? Better yet, what's one of your favorite moments that could be defined by this word?
I like to think of it simply as "change with progress." Innovation is found wherever a positive change is made that moves the organization forward. It can be a technology breakthrough or a process improvement that improves the experience of the customer (internal or external to the company). It can be an idea that sparks an eventual change in a product or application or process.
One of the more profound moments in my career took place before I joined ARRIS. It was an idea for outdoor WiFi that eventually spread across the planet to become known in popular jargon today as "hotspots." This idea was seeded in Bell Laboratories, and I was fortunate to be a part of the team involved in early WiFi development.
What should the industry do to hire and inspire more minorities – especially in the areas of software?
It's important for minorities to see other minorities in positions they would aspire to. CableFAX's Influential Minorities initiative is one step along the way to featuring prominent minorities in our industry. This industry is one that is welcoming and supportive of minorities – especially in areas like software. It's incumbent on all of us to do our best to find and hire our next leaders in the software arena!
As a 13-year veteran at ARRIS, you've seen quite a bit of growth here. What excites you the most about the next 3-5 years for this company?
The "new" ARRIS is poised to become a powerhouse that powers the cable and telecommunications industry. We have talented people, great technology, global scale, and innovative minds throughout the company. We need to execute and live up to that promise. It is one of the most exciting times to be part of ARRIS.
What was one of the best pieces of career advice given to you?
You can learn something from everyone, your employees, peers, manager, customers, and business associates. Be open to listening and work hard to change and embrace change for the better.
How about a bonus question? What's a recent business accomplishment you're excited about here at ARRIS?
I'm pleased with how quickly ARRIS was able to get newly combined team members focused on our most promising opportunities. In our Assurance Solutions Business, we've been able to maintain momentum in the marketplace and keep our focus solely on the customer. Our unveiling of ServAssure Wi-Fi Solutions and WorkAssure Mobile at SCTE have me really excited about how much we can help our customers with critical needs right now. It's a great time to be part of ARRIS.