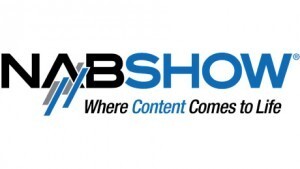 Let's take a look back at some of the major trends that ruled NAB 2013.
HEVC
It's no surprise that HEVC solutions were out in full force at NAB. Consumers continue to demand faster download speeds and more bandwidth, meaning service providers need solutions that can easily scale and accommodate large amounts of content quickly and seamlessly. Motorola continued its storied history of HEVC leadership at the show with a first-ever real-time HEVC encoding demo that included live streaming to a Google Nexus 10 and offline streaming to an iPad. As multiscreen continues to grow in popularity, it's clear that HEVC is essential for service providers looking to compete in the multi-platform landscape.
Ultra HD (4K)
This next generation of video continued to drive conversations at NAB. Consumers have a growing appetite for more video, on more devices, and they have high expectations from their service providers to offer the best-possible quality of picture. With the increasing demand, Ultra-HD offers users the ultimate consumer experience with four times the resolution of today's HDTV. Many companies, including Motorola, are beginning to explore solutions to support this enhanced video. As Ultra HD televisions begin to see widespread adoption over the next few years, we expect 4K to be one of the main drivers of new video streaming technologies.
Multiscreen
It's nearly impossible to attend a TV-focused show these days and avoid hearing about multiscreen. This trend of viewing content on both mobile devices and traditional TV sets continues to pick up steam, with content and service providers jumping on the bandwagon. Solutions like Motorola's GT-3, an ABR Transcoder that gives customers a screaming-fast three gigapixels of video processing performance, are making it easier for viewers to access high-quality content regardless of the device. Motorola's Medios+ is another example. The multiscreen service management software suite enables operators to better manage assets, security, monetization, service assurance and personalized experiences that will put them in an ideal position to define "what's next" in the era of Internet TV.
Conclusion
These trends won't be going away any time soon. As we look back on this year's show, it's clear that being able to view high-quality content on an array of devices is the top priority for consumers and providers alike.