Students from NYU's Stern business school won the Interactive Launch Competition presented by Interactive TV Works and hosted by NYU, over the holidays.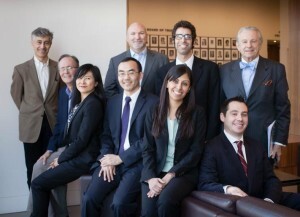 The competition centered on innovation in consumer video experiences. It was judged by a panel of industry leaders, who selected the Stern team for their work in supporting business and marketing activities for the ARRIS MS4000.
… Of course, it doesn't hurt to be working with the leader in multiscreen transformation, on one of the industry's hottest streaming products, using the industry's leading time-shift technology—but Team Stern, we salute you.
Our congratulations to Daniel Schneider, Andrew Dolan, Kyle Ishii, Michelle Ow, and Kiran Sachdeva.