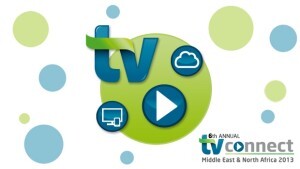 This week we've been in Dubai at the TV Connect MENA event, sharing views with service providers across the Middle East. It's a region in which TV is flourishing. Here, service providers realize that TV is at the heart of their business, helping them develop a genuine bond with their customers.
For them, the UI is the most critical point of differentiation – followed closely by the ability to take that experience across multiple screens.
In this diverse region, we have relatively advanced markets – with high ARPU, high broadband (FTTH) penetration, and a cultural desire to be at the edge of technology and innovation – this will only continue…
But on the other hand, there are the emerging TV markets -- with lower ARPU and broadband penetration, traditionally dominated by satellite providers, as fixed infrastructure hasn't been rolled out as widely.
In these markets, mobile video will play a different role as we take advantage of the greater penetration of mobile broadband networks (e.g. LTE). And with the rollout of HEVC slated for next year, HD video delivery can be a reality – even in these bandwidth-constrained markets – thanks to the efficiency of HEVC encoding.
Multiscreen and wireless video has also been a hot topic with service provider customers at the event as mobile device penetration continues to increase. One service provider even described homes with over 20 TVs… being able to deliver video wirelessly to all these screens is undoubtedly an attractive proposition!
We also took the opportunity at the show to announce a new customer in Saudi Arabia – the Royal Commission for Jubail and Yanbu – where we're supplying an end-to-end set of solutions to enhance their Internet and TV services.
Check out a few photos from the show below.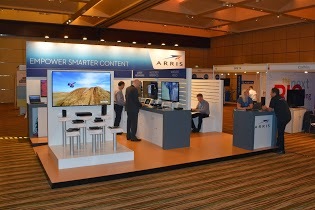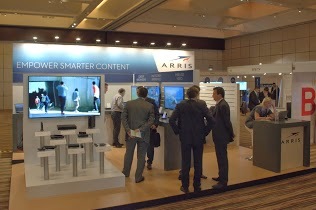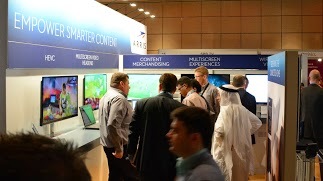 ---