We've spent the last weekend watching the Sochi Paralympics from our couches, beds and on the move –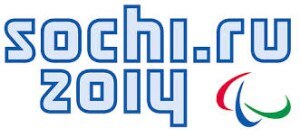 we're hooked! As you enjoy this year's Winter Paralympics from whichever screen is your favorite, we wanted to take a look back the incredible broadcast coverage record that was set by the Winter Olympics. While it's no surprise that there's now more content that ever, and that viewing is more "multiscreened" than ever, the numbers are huge!
The year's Winter Olympics garnered 42,000 hours of television coverage, versus 32,000 in Vancouver in 2010, and the digital component sets a whopping record of 60,000 hours – against 25,000 hours for Vancouver. The International Olympic Committee has also highlighted that with 230 digital destinations supporting this year's Games – which can be broken down into 155 website and 75 applications – there has a shift away from traditional fixed screens to more mobile devices, although people are often flicking between the two.
Even Timmo Lumme, managing director of Olympic television and marketing, is talking about the move to multiscreen, noting that "it is interesting that we are not just seeing people stay on mobile. It is a tendency that the smaller screen is becoming the first screen, but people are coming back to use the big screen as a first screen and then redeploying the smaller screen as the second screen."
We recently blogged in more detail about how televised sports about to change, and what ARRIS is doing to ensure that service providers can deliver the world's biggest sporting events your way.
What are you doing differently in this exciting new era of sports viewing, and how are you watching the Paralympics? Let us know in the comments below.