We're happy to share some exciting news! The ARRIS Media Streamer 4000 was awarded the 2014 CableFAX Digital & Tech Award in the "Connected TV/Smart TV Solution" category.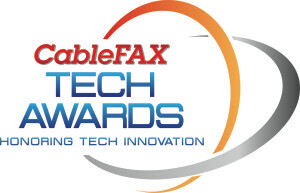 According to CableFAX the awards recognize products that are "driving the digital media revolution" and "took chances, made incredible strides and understand the power of innovation."
We have to agree. Our MS4000 Media Streamer is transforming video delivery to match consumer demand for anytime, anywhere, any-device experiences. It's powered by Sling technology and lets our customers bring place-shifting features to our Whole Home Solution with MOXI entertainment platform.
Award winners were asked two questions about technology:
1.) What is the one question you must ask before making a technology decision?
2.) What is the one technology that will most change the game in the next year?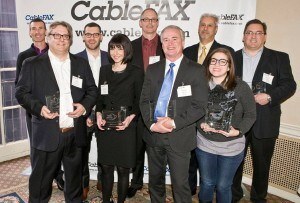 The answer to the first embodies ARRIS's core values. We ask: "How will this technology benefit consumers and advance our industry?" Last year, we invested more than $500M in R&D creating the technology to transform tomorrow's entertainment experiences—but when we make decisions to implement that technology, we always ask how it will serve consumers and our industry.
This plays into the second question about technology game changers. We're betting on HEVC, a powerful new compression technology that improves mobile and HD video, enables UltraHD, and facilitates its delivery over Wi-Fi—improving the overall consumer viewing experience.
It's our commitment to investing in new technology and implementing it in ways that progress the entertainment experience that earned our MS4000 Media Streamer an award and made ARRIS a finalist in four other categories: "Cloud Solution," "Green Technology," "New Product Award" and "Residential Equipment."
Awards were announced in a ceremony held earlier this week at the Yale Club in New York City.
Congratulations, team! Read more about the CableFAX Digital & Tech Awards here.