Orange is the New Black kicks off Friday night, which means t-minus two days to catch up on 13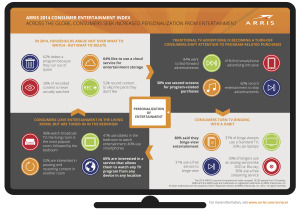 hours of the first season. The water cooler won't wait.
Sound familiar? Binge-viewing is exploding globally: 80% of the world's population does it, according to ARRIS's 2014 Consumer Entertainment Index.
And we're binge-viewing on mobile devices too: a third of us use our laptops and a quarter, our smartphones.
Check out our infographic for more top-line info -- and tell us how you binge in the comments below.