Earlier today, CableFax Magazine recognized Debbie Stackis and Sandy Howe—our SVP & GM of Consumer

Solutions and SVP of Global Marketing & Communications, respectively—at its annual Most Powerful Women in Cable awards ceremony for their contributions in advancing the cable communications industry.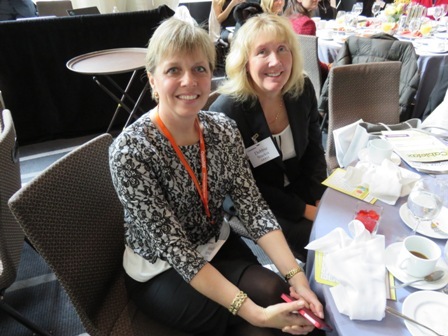 We're proud to have many women leading ARRIS's vision for the future of entertainment and communications. Both Debbie and Sandy play an integral role in shaping the way that millions of people around the world experience cable, but they're also paving the way for more women and minorities to bring our industry the diversity that it needs to continue evolving.
Congratulations to Debbie and Sandy and to all the women in this year's CableFax Most Powerful Women in Cable for inspiring the next generation of industry leaders!