Ultra HD is coming. With 4Xs the resolution of HD, it is leading us to a breakthrough in video experiences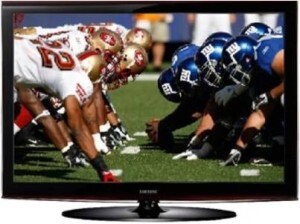 with higher frame rates to better capture sports, enhanced color to render real-world colors, and enhanced dynamic range to create a "being there" experience. This evolution of video will transport us from our couch to the FIFA World Cup Final, the 2016 Olympics and beyond.
And, it's largely possible because of an incredible compression technology called HEVC.
HEVC is twice as efficient as today's H.264 standard for video compression, which puts mind-blowing 4K and 8K experiences well within the grasp of many service providers.
But HEVC has even bigger implications...
Its efficiency also means that it is capable of turning out unprecedented gains in bandwidth. That's why ARRIS—the expert behind some of the largest industry video and broadband shifts of the past half century—is developing a range of solutions that use this game-changing standard to give service providers an edge in delivering the experiences that consumers crave.
ARRIS and HEVC are transforming multiscreen delivery, TV anywhere, nDVR, and more.
Let us know what you think in the comments below.