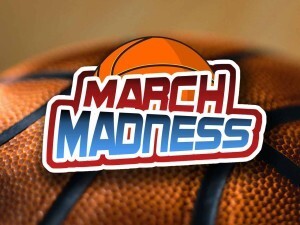 March Madness is here in the U.S.: 67 games. 16 teams. Loads of bandwidth.
According to USA Today, the demand for NCAA March Madness Live, online and mobile, more than doubled last year, to 49 million live video streams and 14 million hours of live video content viewed.
Of the 3.4 million who streamed the games, the average user scored a whopping 105 minutes of live video on broadband and 70 minutes on smartphones or tablets.
This year, we expect that trend to continue. And if last year was any indication, we'll need a strong, fast and most importantly, reliable connection. The good news is that service providers, powered by ARRIS Assurance Solutions, are on top of their game—getting you the bandwidth you need and nipping network issues before they interrupt your programming.
Our ServAssure Wi-Fi Solution is a fan favorite, proactively addressing common problems like buffering, choppy online videos, and slow download/upload speeds. And recently, Time Warner Cable enlisted the ARRIS WorkAssure Field Service Management platform to improve scheduling and management for its field service technicians—giving customers more reliable service by decreasing the time to service window to one hour.
As you tune in to the games in the coming weeks, know that ARRIS has you covered, so you can focus on what really matters – the game.
Before we return to your regularly scheduled programming, tell us what features would make your March Madness experience even better.