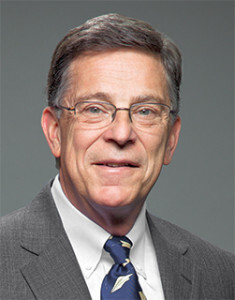 Our Chairman and CEO, Bob Stanzione, was recently named to the CableFAX 100 – a power player list honoring the most "influential cable executives whose leadership continues to take the industry to new heights."
In the past year, Bob has led ARRIS to a 3x growth following our acquisition of Motorola Home and established our company as one of the world's leading technology companies, working hand in hand with premier service providers to transform entertainment and communications for millions.
Bob attributes the company's success to the people around him. "Let them know how important they are, and give them clear responsibility. I think that's the key to success," he stated recently in an interview with the BBC. It's this people philosophy combined with unprecedented growth that keeps some of the industry's finest talent flowing into ARRIS.
We call our dedication to industry progress, a "journey of constant innovation." In the past year, we've seen that path paved by the smart, collaborative, and hardworking people at ARRIS. Luckily for us, Bob leads by example.
Congratulations Bob!