On April 22nd, we take the opportunity to reflect on what we do for the Earth the other 364 days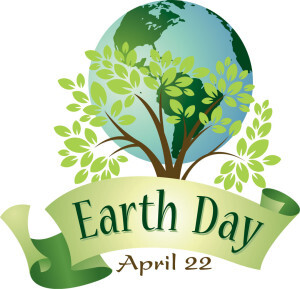 of the year.
We call our approach to energy efficiency "conservation through innovation." It represents our constant pursuit of better consumer entertainment experiences with a minimal impact on our natural resources. In the past year, we've taken major strides to improve energy efficiency in our own organization and with our partners throughout the world.
In December, we announced that we joined the U.S. Department of Energy, the Natural Resources Defense Council (NRDC), the Consumer Electronics Association (CEA), the National Cable & Telecommunications Association (NCTA), and multiple industry associations and energy advocates to reduce set-top energy consumption up to 45 percent by 2017, to the tune of $1 billion in annual energy savings for U.S. consumers.
Earlier this month, we collaborated with Verizon to launch its new FiOS Quantum TV experience, based on the ARRIS VMS1100 media server and IPC1100 video client. The combo achieves a 20% reduction in energy consumption compared with other configurations.
Today, ARRIS is a leader in ENERGY STAR 3.0 qualified set-tops, with 19 in our current lineup. And, we're working to ensure that our new devices meet the EPA's latest guidelines for the ENERGY STAR Version 4.1 specification.
These are just a few of the ways that we're improving energy efficiency throughout the year as we collaborate with world's leading service providers to bring the next stage of innovation and conservation to their millions of subscribers.