44 percent of Americans said in December that they'll probably make a new year's resolution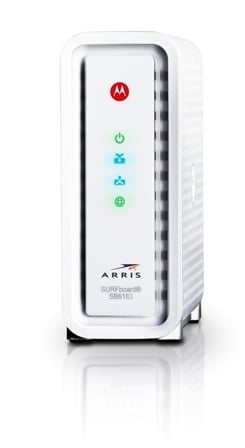 for 2015, according to research from Marist Poll. But of those who made a resolution last year, only 41 percent were able to keep their word.
Here's one way to improve your odds – resolve to make resolutions easier to keep and get yourself an ARRIS SURFboard® SB6183 cable modem.
The SB6183 is the world's fastest modem at retail. It won't go the gym for you, or eat your vegetables, but it'll make sure you have the best Internet connection possible, so enrolling in those weight loss classes online and keeping in touch with family will be a breeze. It'll even help you with your resolution to stay on budget, saving you more than $100 per year in cable modem rental fees.
Start the year off right. Make the resolution to make all your other resolutions easier to keep. Get the SURFboard SB6183 at Best Buy today and thank us later.