Over the past few months, we've teamed up with NASCAR to bring the ARRIS brand to millions of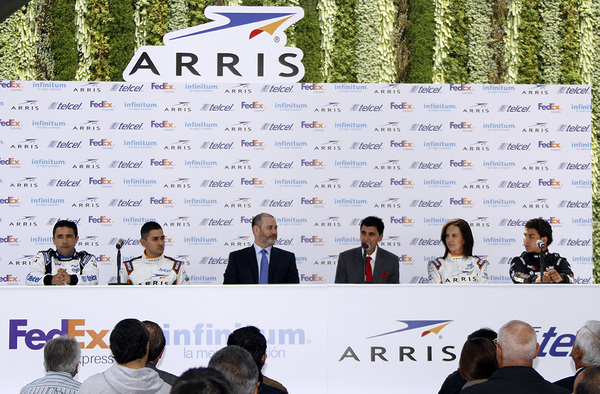 households around the country. And this racing season, the fans have been cheering us on as they use our technology to enjoy the action on all their favorite screens.
Today, we're proud to announce that we're taking this support and excitement to NASCAR in Mexico. It's a natural next step for us after sponsoring Daniel Suarez's career in the US.
Now, we're excited to welcome two more champions to our family: Abraham Calderón, the reigning champion of NASCAR Mexico, and Mara Reyes, the first and only Mexican woman to race in NASCAR.
In a press conference held this morning, we announced our partnership with Escuderia Telmex and Telcel Racing as the official sponsor of three vehicles in the two major motorsports National Championships: Super Copa TELCEL and NASCAR Mexico.
Over the years, our technology has created some of the fastest in-home connections and newest entertainment experiences to Mexico. Now, in collaboration with our customers, we're proud to extend that leadership and commitment to the region by joining NASCAR, Escuderia Telmex, and our sponsored drivers in making history, both on and off the track.