Last year, we released our annual ARRIS Consumer Entertainment Index—a global study of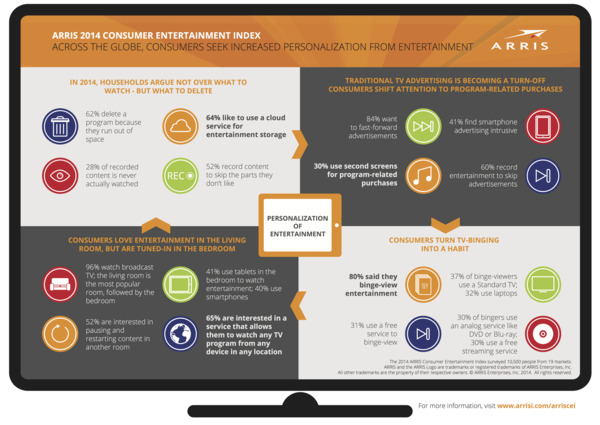 10,500 people in 19 countries—that uncovered some fascinating trends about the ways that we enjoy our entertainment.
It was clear that we want our media, our way—whether that's recorded or broadcast content on our phones or tablets or watching several episodes of our favorite show, all at once. But there was a lot more in the numbers that we thought were worth a closer look.
Today, we're publishing a several new reports that shed light on the data in different regions of the globe. Take a look at our new whitepaper and regional presentations, here.