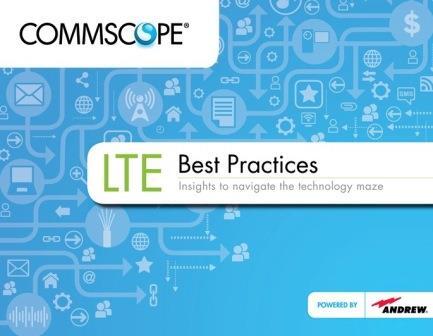 Given the very different terrains and population densities across many countries in Asia Pacific, wireless operators face distinctively different challenges when laying down infrastructure for the network.
In Asia, the urbanized cities usually observe a huge demand for speed and data from the users, yet the operators are often faced with limited land resources to build more towers. In the case of South Korea and Japan, we see leadership in applications of carrier aggregation and MIMO, which many other markets will not likely look into for another four or five years. This kind of leadership was shaped by, in essence, the urgent need to expand capacity for a relatively large number of people in a given geography.
In contrast, other less developed nations within Asia are still grappling with basic coverage. This undoubtedly translates into opportunities for telcos to lay down critical infrastructure and build networks in those areas.
As economies in Southeast Asia boom, there are many cities that are currently seeing a growth in population and an increasing demand for better network services, signalling a rise in data usage. Another driving force for LTE is the advanced features on mobile devices; most of the applications used require LTE connectivity. The inevitable fact is, the future is all about LTE.
Best Practices for LTE Deployment in Asia Pacific:
Minimize interference and noise
First and foremost, we have to realize that LTE is an interference-sensitive technology. When deployed, operators have to make sure its services are delivered to the consumers without compromise in quality of service (QoS). Here we need to pay attention to passive intermodulation (PIM). PIM has a devastating effect on high speed data performance, especially by reducing site coverage. Statistics have shown that a 1 decibel drop in uplink sensitivity can result in 11 percent decrease in coverage.
This leads us to another concept we call "sector sculpting". As LTE is very sensitive to noise and interference, sector sculpting allows engineers to accurately craft the precise sectors, making sure interference is kept at the lowest, in turn enhancing capacity and strengthening coverage.
The capacity game
Due to land scarcity in the region, especially in populous cities, operators need to seek new solutions to carve out more capacity. Most operators would look to adding more antennas on an existing tower to increase coverage. However this method is subject to space availability. Alternatively, operators can replace old antennas with multi-beam antennas which help improve network capacity greatly. At CommScope, we have a broad breath of multi-beam antennas which includes the industry-first 18-beam antenna, as well as five beam models and twin beam models.
Indoor solutions on the rise
Numbers show that 80 percent of mobile sessions occur in buildings in urbanized cities. While most shopping malls, airports or stadiums are already laced with cellular systems, the next stage is to provide coverage in mid-sized office buildings, campuses, hospitals, etc. However deployment of such in-building systems usually takes a long time, costs a lot of money and requires specific engineering skillsets.
Among all indoor solutions, distributed antenna system (DAS) is the most common approach. At CommScope, we have set the industry standard in DAS and helped many operators gain a competitive edge in areas with high interference or weak signals. For other best practices, check out this video I did in 2014 and access the new LTE Best Practices ebook.