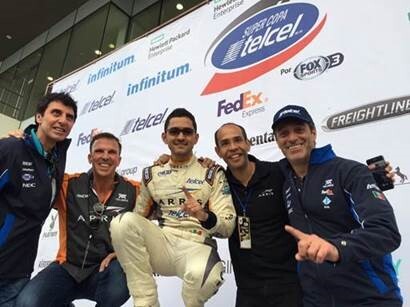 Last weekend, in the final round of the Super Copa Telcel Series in Mexico City, ARRIS Racing's Mara Reyes took the 2nd place crown overall in the V8 Challenge Series, and our Abraham Calderon won the 1st place crown in the Freightliner Truck Series and scored a first place finish in the last race.
Abraham got the win at Autodromo Hermanos Rodriguez and became in the new champion of Tractocamiones Freightliner. In the last round of Super Copa Telcel, with a huge crowd at Mexico City's raceway, he had a great finish with a performance that sealed this new title on his career. In main event, Super V8, Abraham had a big crash in the last turn as he retired after 17 laps with severe damage to the car's front, but without any physical injury.
Abraham Calderon: "We are very happy. The goal was getting the win in the last round, so today's performance is very important. Thanks to Team ARRIS for this chance to drive its car. All of them did a great job. I'm very proud of this team."
After a difficult race, ARRIS female driver Mara Reyes finished in the sixth place on Sunday and is the runner up after 10 tough races, finishing in 2nd place overall.
Mara Reyes: "I would have liked to have won the championship but it was not possible. Nevertheless,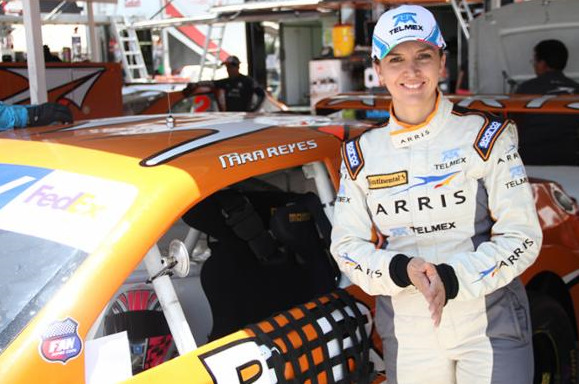 the second place is a great result. It was a great job of the boys. I like to win but this result is good enough. Thanks to Team ARRIS for all the support throughout the season."
Now, the entire ARRIS Racing team looks forward to a big win with Daniel Suarez and Carl Edwards at Homestead!