Fact: We need fast, reliable Internet. And increasingly, we need it everywhere.
Nearly three-quarters of us believe that having high-speed Internet in every room of the house is either vitally important or very important. That's according to our latest Consumer Entertainment Index study.
High-speed Internet is so important because it is related to almost everything we do, from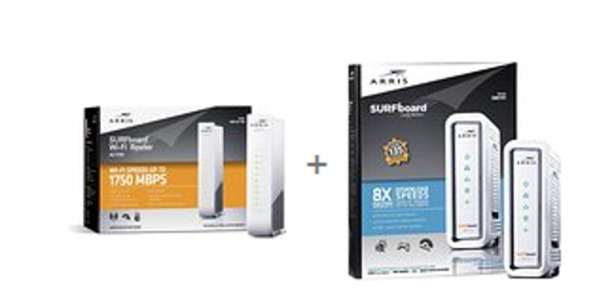 video chatting with our family and friends to streaming movies on Netflix® and gaming over the Playstation® and Xbox One networks. A lot of things run expressly on the Internet, and the Internet, in turn, relies on the devices that deliver it throughout our homes.
Today we're going to talk about the four most important ones: modems, Wi-Fi® routers, broadband gateways, and extenders.
The first piece of the puzzle is your modem: it brings the Internet into your home. Because it's your home's primary connection to the Internet, it's arguably the most important device.
Of course, we all just want Wi-Fi without limits, and for that, you need a Wi-Fi router. It takes the Internet from your modem and creates a wireless signal that you can access throughout your home. But keep in mind that the strength of that wireless signal changes based on things inside your home, like the type of walls or floors it has to go through or how far away it is from the devices that it's communicating with (i.e. tablets, cellphones)
A gateway is a device that combines the modem and Wi-Fi router into a single device. It brings the Internet signal into your home and also transmits it wirelessly.
So now we have our modem, router and gateway—but what happens when there's a room in your home where the Wi-Fi is very weak or non-existent? There are many ways to improve the range of the Internet in your home, but one of the simplest and most cost-efficient is using a Wi-Fi network extender or repeater. It receives the wireless signal from your router or gateway and boosts it a further distance than the router may be capable of broadcasting on its own—like a megaphone does with your voice. But keep in mind that each wireless repeater cuts your bandwidth in half. So while it allows you to cover more ground, you'll also lose some effective speed.
Now that we've talked about how these networking pieces work together, how do you know which one to buy? Check out our SURFboard web site for more information.