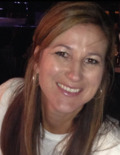 By: Wendy Stanton, Marketing Communications Manager 
In the multi-dwelling housing market, amenities are king! This message is consistent across the board within condos, student housing and assisted living management organizations where everyone understands that potential tenants want one thing: amenities. And in this day and age, the number one tenant amenity is Wi-Fi. Whether it is a young professional who works from home, a student accessing course content, or senior citizens needing to communicate with health care providers—all have the need to stay connected. This type of housing can create many challenges for Wi-Fi due to high density, large indoor/outdoor coverage areas and multi-story buildings. However, property owners have seen the need to provide reliable broadband and wireless services to residents to make their properties desirable.
Copper Mountain
, one of Colorado's premier ski resorts, did just that. Management wanted guests to have the best overall visitor experience while staying at the resort. Hosting close to one million skier visits per year, Copper Mountain has 38 individual condo buildings for a comfortable vacation any time of the year. Its legacy network was not providing enough bandwidth and had poor coverage so the resort turned to
Ruckus Wireless
. The upgraded infrastructure leveraged a mix of the Ruckus
ZoneFlex™ R300 and R500 802.11ac access points
within the lodging to allow for three to four devices per bed. With the challenging environment, Ruckus' patented adaptive antenna technology, known as BeamFlex+, provides thousands of antenna patterns and supports horizontal and vertical polarization allowing for up to three times performance increase. Covering the outdoor common areas, ResortInternet installed
Ruckus ZoneFlex T300
and enabled control of all access points using the
Ruckus SmartZone controller
. To learn more about how Copper Mountain is benefiting from the superior performance of the Ruckus products, check out the
case study
and video.