Next week at INTX, we're previewing the latest additions to our portfolio of DOCSIS® 3.1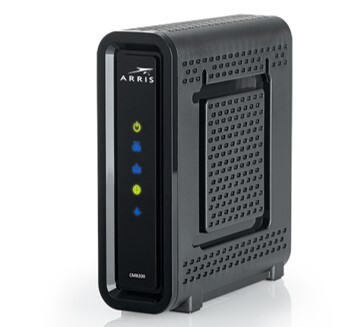 devices.
Last year, we introduced the first DOCSIS 3.1 modems: the Touchstone CM8200 and its retail counterpart, the SURFboard® SB8200 Cable Modem. They marked the beginning of a new era of multi-gigabit CPE—delivering unprecedented data rates of more than 5 Gbps downstream and 2 Gbps upstream. When we introduced them, we promised to expand the portfolio with new DOCSIS 3.1 devices in 2016. And at INTX, we're making good on that promise by showcasing three additions.
Our new Touchstone TG3462 and Touchstone TG3472 telephony gateways offer premium, video-grade Wi-Fi performance. They also support personal area networks—like ZigBee, Thread, and BLE—to round out the connected home experience. And our TM3402 eMTA modem offers operators a modular option for bringing DOCSIS 3.1 and multi-gigabit speeds into the home.
Stop by our booth (#1214) at INTX (May 16th-18th) for a preview of our newest solutions, as we continue to expand our leading DOCSIS 3.1 portfolio.