Not long ago, Ruckus Wireless was acquired by Brocade. This started our new adventure to build a stronger presence at the Network Edge with tight integration of the
ICX family of switches
and an even greater commitment to grow revenue while delighting customers. After this week's news that Broadcom intends to acquire Brocade and divest its IP Networking assets, I wanted to take the time to reflect on what we've achieved, our value as the Network Edge business unit of Brocade, and why we value our partners and customers and intend to continue delivering the quality products and customer service Ruckus is known for. Brocade's IP Networking business was built on the dedication and hard work of a team of innovative and talented employees and was recently bolstered by the acquisition of Ruckus. The combination resulted in a new type of networking company for the digital age, one that delivers solutions from the data center to the wireless edge. Brocade is a recognized leader in the IP Networking market, offering best-in-class data center, edge and software infrastructure solutions for the world's leading enterprise, cloud and service provider customers.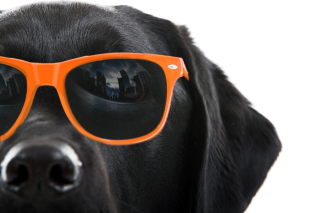 The good news is that Ruckus has a strong, growing business with #1 market share positions in key verticals like hospitality and service provider Wi-Fi with a growing base in K-12, higher education and smart cities. I have confidence in our portfolio. With recent launches of
Ruckus Cloud Wi-Fi
and
Cloudpath™ ES 5.0 software
, we've proven we can deliver high-value software and services based on customer requirements and market needs. Additionally, we have built an enviable world-class portfolio of wireless and wired products for the edge of the network. The recent success we have shown in selling ICX switches alongside Ruckus Wi-Fi solutions demonstrates the power of a combined portfolio. Our rolling thunder on Wave 2 11ac access points continues, with strong adoption rates across our whole customer portfolio. Last but not least, our thought and execution leadership in
OpenG™ technology
comes at a perfect time to generate significant interest in the future of converged wireless technology. For our partners, I cannot express enough how committed we are to remaining a strong player in this market, wherever our new home may be. Our first priority remains the relationships we've built with our partners and providing top-notch products and services to our customers. For all of our channel partners, go-to-market partners and customers, let me say that the now expanded Ruckus team is committed to you, your mission and your success. We thrive off mutual achievements—that is what embodies the spirit of Ruckus. We live to serve. Stay tuned as we transition through what we intend will be a short period of uncertainty.
Additional Information and Where to Find It
This communication is being made in respect of the proposed transaction involving Brocade Communications Systems, Inc. ("Brocade") and Broadcom Limited ("Broadcom").  In connection with the proposed transaction, Brocade intends to file relevant materials with the Securities and Exchange Commission (the "SEC"), including a preliminary proxy statement on Schedule 14A. Promptly after filing its definitive proxy statement with the SEC, Brocade will mail the definitive proxy statement and a proxy card to each stockholder of Brocade entitled to vote at the special meeting relating to the proposed transaction. INVESTORS AND SECURITY HOLDERS OF BROCADE ARE URGED TO READ THESE MATERIALS (INCLUDING ANY AMENDMENTS OR SUPPLEMENTS THERETO) AND ANY OTHER RELEVANT DOCUMENTS IN CONNECTION WITH THE PROPOSED TRANSACTION THAT BROCADE WILL FILE WITH THE SEC WHEN THEY BECOME AVAILABLE BECAUSE THEY WILL CONTAIN IMPORTANT INFORMATION ABOUT BROCADE AND THE PROPOSED TRANSACTION. The definitive proxy statement, the preliminary proxy statement and other relevant materials in connection with the proposed transaction (when they become available), and any other documents filed by Brocade with the SEC, may be obtained free of charge at the SEC's website (http://www.sec.gov) or at Brocade's website (http://www.brcd.com) or by contacting Brocade's Investor Relations at (408) 333-6208 or
scoli@brocade.com
.
Participants in the Solicitation
Brocade and its directors and executive officers may be deemed to be participants in the solicitation of proxies from Brocade's stockholders with respect to the proposed transaction. Information about Brocade's directors and executive officers and their ownership of Brocade's common stock is set forth in Brocade's proxy statement on Schedule 14A filed with the SEC on February 25, 2016, and Brocade's Annual Report on Form 10-K for the fiscal year ended October 31, 2015, which was filed on December 22, 2015. Information regarding the identity of the potential participants, and their direct or indirect interests in the proposed transaction, by security holdings or otherwise, will be set forth in the proxy statement and other materials to be filed with SEC in connection with the proposed transaction.
Legal Notice Regarding Forward-Looking Statements 
This communication, and any documents to which Brocade refers you in this communication, contains not only historical information, but also forward-looking statements made pursuant to the safe-harbor provisions of the Private Securities Litigation Reform Act of 1995. These forward-looking statements represent Brocade's current expectations or beliefs concerning future events, including but not limited to the expected completion and timing of the proposed transaction, expected benefits and costs of the proposed transaction, management plans relating to the proposed transaction, strategies and objectives of Brocade and Broadcom for future operations and other information relating to the proposed transaction. Without limiting the foregoing, the words "believes," "anticipates," "plans," "expects," "intends," "forecasts," "should," "estimates," "contemplate," "future," "goal," "potential," "predict," "project," "projection," "target," "seek," "may," "will," "could," "should," "would," "assuming" and similar expressions are intended to identify forward-looking statements. You should read any such forward-looking statements carefully, as they involve a number of risks, uncertainties and assumptions that may cause actual results to differ significantly from those projected or contemplated in any such forward-looking statement. Those risks, uncertainties and assumptions include, (i) the risk that the proposed transaction may not be completed in a timely manner or at all, which may adversely affect Brocade's business and the price of the common stock of Brocade, (ii) the failure to satisfy any of the conditions to the consummation of the proposed transaction, including the adoption of the merger agreement by the stockholders of Brocade and the receipt of certain governmental and regulatory approvals, (iii) the occurrence of any event, change or other circumstance that could give rise to the termination of the merger agreement, (iv) the effect of the announcement or pendency of the proposed transaction on Brocade's business relationships, operating results and business generally, (v) risks that the proposed transaction disrupts current plans and operations and the potential difficulties in employee retention as a result of the proposed transaction, (vi) risks related to diverting management's attention from Brocade's ongoing business operations  (vii) the outcome of any legal proceedings that may be instituted against us related to the merger agreement or the proposed transaction; (viii) unexpected costs, charges or expenses resulting from the proposed transaction, (ix) the ability of Broadcom to achieve its plans, forecasts and other expectations with respect to Brocade's business after completion of the proposed transaction; and (x) other risks described in Brocade's and Broadcom's filings with the SEC, such as their respective Quarterly Reports on Form 10-Q and Annual Reports on Form 10-K.  Forward-looking statements speak only as of the date of this communication or the date of any document incorporated by reference in this document. Except as required by applicable law or regulation, Brocade does not assume any obligation to update any such forward-looking statements whether as the result of new developments or otherwise.