By: Devang Bhatt, Enterprise Product Marketing
It's been an educational experience being a part of the
Ruckus Cloud Wi-Fi
early access program (EAP). Sixteen customers across 10 states were included in the program, which kicked off six months ago. After ripping-and-replacing previous non-Ruckus WLAN infrastructure, customers were ecstatic when they discovered blazingly fast Wi-Fi in high-density scenarios and an intuitive management interface. Compared to previous installations, customers found they only needed to deploy approximately half the number of APs. Since Cloud Wi-Fi could easily support dozens of active devices and equal level of throughput per user it opened the door for scenarios that just weren't possible before.
Immersive Learning
One such scenario involved using an
augmented reality mobile app (Aurasma)
to enable immersive learning experiences at a K-12 school. Over 90 students gathered at the library roaming with their smartphones taking pictures scattered around the building. The app converts static images into augmented reality sessions, which included interactive video streams. Students were excited about learning and more engaged. And when it was time for a break, they could finally enjoy a smooth Pokémon Go experience!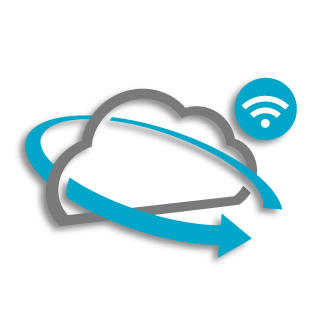 Accelerated Deployment
One of the biggest challenges associated with deploying large-scale distributed wireless networks is the time-to-deployment. It can take several weeks for physical installation, provisioning and configuration of APs, switches and firewalls. To avoid that challenge, a number of customers took advantage of
Cloud Wi-Fi mobile app
, which significantly reduced AP install and provisioning time to a matter of days or even hours. With its scan-and-deploy functionality, users were able to scan serial numbers of APs to the desired venue in rapid succession prior to physical installation. One customer in particular was able to install 7 APs/hour including physical installation time and cloud onboarding of APs.
Satisfied Guests  
Another successful customer application was at a large car dealership. The dealership noticed that customer satisfaction ratings were dropping significantly, and surveys indicated that the difficulty of signing on to the captive portal and inconsistent Wi-Fi connectivity was the culprit. After replacing the wireless network with Cloud Wi-Fi APs across 11 dealerships, customers can now quickly sign-on to a captive portal and surf the web from anywhere in the dealership. The dealerships are already seeing improvement in customer satisfaction across locations. In just a short time, Cloud Wi-Fi has enabled customers to take advantage of new applications and experiences beyond what they thought were possible.  The journey has just begun…stay tuned.