In my
last post
we discussed how shared spectrum is a fundamental new enabler for in-building cellular. We also introduced
Citizens Broadband Radio Service
(CBRS), the U.S. shared spectrum scheme that became Part 96 of the Federal Communications Commission (FCC) Rules in 2015. Now let's take a look at how CBRS will actually work. To begin with, CBRS sets aside 150 MHz of spectrum in the 3.5 GHz band for commercial uses. This band is ideal for indoor coverage and it overlaps with existing cellular bands outside the U.S. As a consequence, 3.5 GHz-capable phones are already in production; this will help to ensure the ready availability of 3.5 GHz-capable phones in the U.S.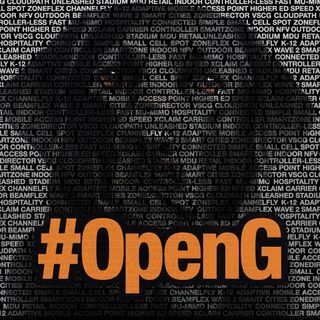 As is the case with unlicensed bands in which Wi-Fi devices currently operate, anyone can use CBRS. However, there is a big difference between the two: CBRS is centrally coordinated in order to minimize interference and to maximize spectrum reuse. The result is a better user experience, especially in environments with lots of users in a limited amount of space. Here's how that works: every CBRS access point (AP) registers with a central coordination database, called a spectrum access system (SAS). As part of the registration process, each AP provides the SAS with its installed location within +/- 50m (150ft) horizontal and +/- 3m (9ft) vertical. Then, the SAS uses terrain data and radio propagation models to calculate, in real-time, the radio frequency (RF) power density from all other APs in its database to this AP location. If the power density is less than -80 dBm (1
-11
watts), then the SAS declares the spectrum unused and the new AP is free to use the spectrum. Since the U.S. Navy also uses the CBRS band, the SAS will incorporate sensors along the coasts to detect when ships arrive and apply similar calculations to prevent CBRS APs from interfering with radar. Over time, there will also be provisions to purchase additional local protection, or "preferred status," in crowded environments, such as
Times Square in New York City
. However, for most indoor applications, we expect that the building owners who have deployed in-building coverage using CBRS will have access to the entire CBRS band at all times. The following table summarizes key facts about CBRS and compares it to licensed and unlicensed spectrum. As you can see, CBRS is a radical departure from existing spectrum management schemes.

Today, Ruckus announced its vision for the future of in-building cellular and will demonstrate OpenG™ technology—utilizing 3.5 GHz shared spectrum—at Mobile World Congress next week. Click
here
to learn more.