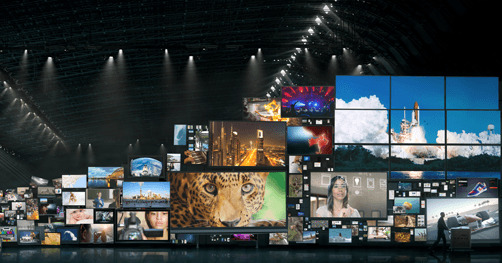 Last week, we looked at the three biggest trends behind tomorrow's TV at CES. Today, we're uncovering two more that are transforming TV in Latin America:
Time-Shifted TV (TSTV): Tomorrow's TV will be on consumers' terms.
TV will become a customized experience. TSTV will give consumers whatever they want to watch, whenever they want to watch it, and on any device. This on-demand content paradigm disrupts liner ad-driven TV in favor of alternatives like DVR, TV Everywhere, and OTT…  and they are quickly becoming the norm.
UI/UX Transformation: The future starts with the way we experience TV.
More content, on more devices, more often. That's today's problem. Consumers need new ways to navigate the growing and increasingly fragmented libraries of digital content. The future is a unified and familiar experience that anticipates what consumers want and allows them to enjoy it easily on any device.
These trends reveal the increasingly personalized and human-centric approaches to tomorrow's TV. The implications transcend superficial changes to the medium itself, going so far as to change the ways in which we watch it as well as the space that it occupies in our lives.