By: Dan Rabinobitsj, COO Remember Orson Welles quoting Paul Masson in the
famous commercial
? "We will sell no wine before it is time." It is such a great line. If only he hadn't
crashed and burned
later! But the notion remains strong. Some good things take a while to make. And that's true for us at Ruckus. Today, we announced the general availability of Ruckus Cloud Wi-Fi, which pairs our awesome Wi-Fi with the public cloud. Although Ruckus is not first-to-market, we're confident that we are "best-to-market" for those lean IT organizations small and large that want an affordable, intuitive WLAN and don't want to sacrifice performance to get it. Two years ago, Ruckus introduced the
Virtual SmartZone (vSZ)
to address an important market segment and enable large scale sophisticated WLAN deployments without a physical controller appliance. Today vSZ is deployed by more than a thousand customers that are managing over a quarter of a million APs in aggregate. On the SOHO and SMB end of the scale, Ruckus provides the Xclaim and Unleashed product lines.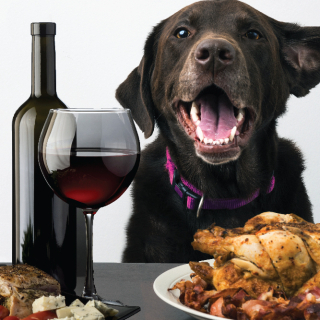 Now we're introducing Cloud Wi-Fi—based on a public cloud architecture—to support organizations of all shapes and sizes, at any scale. It pairs the high performance of Ruckus APs with public cloud for simple set-up and management. As we were planning and designing, we knew the ideal cloud offering from Ruckus would have the following attributes:
Scale – we took the same virtualized controller architecture of vSZ and made it the foundation for our public cloud offering.
Simplicity – we interviewed dozens of customers and developed a user experience (UX) design so easy to use that an untrained technician can easily set up and manage even a sophisticated WLAN architecture.
Open extensibility – In our network functions virtualization (NFV)-inspired architecture, capabilities are added to the cloud platform in the form of virtual network functions (VNFs) that can be built using any software architecture or programming language, as long as they have the requisite APIs. So neither we nor third-party vendors need to start from scratch.
The result of this two-year journey is what we call the
Ruckus Cloud
. Today, we've made available Cloud Wi-Fi, the first service enabled by the Ruckus Cloud. But there is more to come. In the future, we intend to bring
Brocade switches
,
OpenG
and
Cloudpath
into this platform for complete integration. Get your 60 day FREE trial
here
. With that, I'd like to toast a great new pairing – Ruckus
high-performance Wi-Fi
and the simplicity of cloud.
#BetterTogether