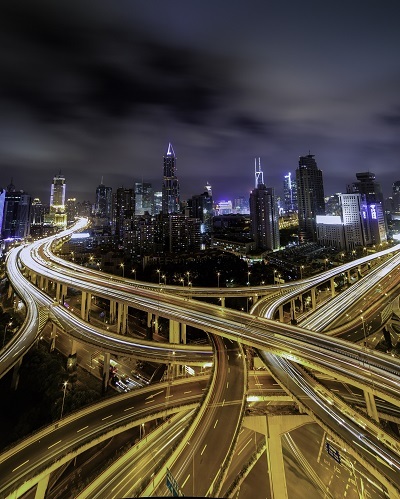 It is all about connectivity. A new mobile generation is showing us a trend that occurs about every 10 years. It started around 1981 with the first move from 1G up to 2012 with 4G. Just look at these strides:
2G – The era of moving from analog to digital, giving an advantage of digital phone calls free of static and background noise.
3G – Wireless voice telephony, mobile Internet access, fixed wireless Internet access, video calls and the first foray into mobile TV. Then, for the first time, advanced wireless technologies such as MIMO opened the door to advanced 4G.
4G – This becomes the era of gaming services, high definition mobile TV, conferencing between locations. People start shifting to smart phones, and traditional voice calls are replaced by IP telephony due a packet-switched network technology.
5G - While 5G predecessors have specific advantages and disadvantages, each step in this evolution requires, at some point, bandwidth, performance, security and continuity of communication. Remote surgeries, drones and public safety applications are examples of 5G requirements of low latency and high reliability.
It's expected that mobile traffic will reach billions of connections by 2020 with high video traffic. A portion of that would be connected over a low power wide area network (LPWA), where 5G networks would be able to accommodate many of those LPWA. Those connections will be present across critical infrastructure making cities and industries more efficient. Just think of the remote surgeries, drones and public safety applications that absolutely require low latency and high reliability.
Service providers will play an important role from an infrastructure point of view in different ways:
Investing heavily in LTE infrastructure, content ownership offering, implementation of new technologies / architectures like SDN and NFV combined to provide network performance.
Transformation toward data analytics, bottom-line deployment of next generation networks that will require high quality, end-to-end fiber solutions.
Automated infrastructure management capabilities (AIM) at physical layer, like imVision.
Standardization on security over M2M communications which will encourage growth for the entire industry.
In response to the demand for higher capacities, service providers are adapting new architectures, opening doors for new technologies. They support connectivity and cabling topologies to handle the any-to-any low-latency communications typically required by cellular networks and service providers.
Application design and engineered link solutions from CommScope ensure application performance and high reliable networks that are designed to meet the rigorous demands of current and future network capacity requirements. What are you looking for in a reliable network?