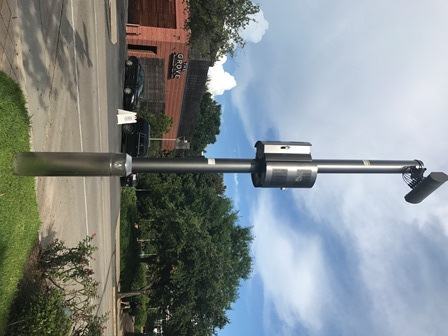 The challenge for wireless network operators is considerable—how to get tens of thousands of outdoor small cell sites, also called metro cells, approved by local governments. At CommScope, we think flexibility is the key to getting a metro cell site zoned and integrated into the network. We offer many types of configurable, flexible Metro Cell Concealment Solutions that give operators the options they need to meet local zoning requirements. And we have recently expanded our metro cell portfolio options.
WATCH VIDEO: Metro Cell Concealment Solutions
Our Metro Cell Concealment Solutions include options for discretely housing radio frequency (RF) equipment at the bottom, middle or top of poles, while still meeting the equipment's thermal requirements. All CommScope metro cell products can be purchased as individual components or fully kitted with the complete CommScope wireless solutions portfolio.
CLICK TO TWEET: How to Make Metro Cells Easier to Deploy
Metro cells are commonly placed in highly visible, heavily trafficked areas, such as city streets, outside of buildings and other public areas. Operators need options for meeting the visual requirements of local jurisdictions—this is not a 'one solution fits all' kind of market. Our long history in developing RF path solutions, the breadth of our wireless portfolio, plus our unique capabilities in managing heat dissipation are what differentiate CommScope.
CommScope designs all its Metro Cell Concealment Solutions to blend into the urban landscape. All CommScope metro cell solutions are thermally tested to rigorous, industry standards and are uniquely engineered to effectively remove excess heat and maintain temperatures within the operating specifications of the radio.
Which Metro Cell Concealment solution is the best option for your site?
CommScope believes it is one of the only vendors able to provide complete, preassembled metro cell solutions to improve the quality and speed of deployment. CommScope's metro cells can integrate nearly any OEM radio. The company's wireless portfolio also includes solutions for cell sites on rooftops, billboards or the side of buildings.
We have helped a number of US and European operators deploy metro cells already, and we look forward to helping this robust segment of the wireless industry continue to grow. For more information, and to find the right Metro Cell Concealment Solution, check out this new Planning Tool. Answering four questions will point you to our recommended equipment options.