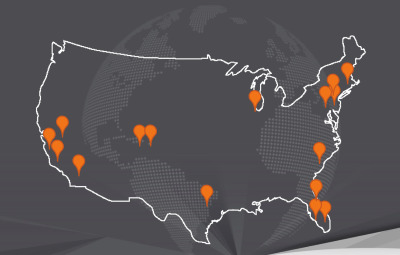 Join us at this year's SCTE Cable-Tec Expo as ARRIS hosts "CBRS: The Future Is Here" at the Innovation Theater on Tuesday, October 23, from 1:30 pm to 2:00 pm.
Citizen Broadband Radio Service (CBRS) is recognized for its ability to boost wireless coverage and capacity on a large scale. It's ideal for in-building, public space and industrial IoT wireless applications where spectrum is limited but data demand is not.
Duncan Potter, SVP Marketing of ARRIS will moderate a discussion between industry experts Charles Cheevers, CTO, Customer Premises Equipment of ARRIS and Mehmet Yavuz, CTO of Ruckus Networks. Panelists will discuss the track record and potential for CBRS technologies as a near-term solution and complementary technology to 5G.
Charles and Mehmet will answer questions about current CBRS trials across the U.S. and explain how the combination of LTE and Wi-Fi technology can build a "5G experience" by allocating a wide pipe of bandwidth to end-users. They will focus on how CBRS and Private LTE technologies provide an innovative way of delivering seamless wireless coverage for sites like airports, smart cities, transportation grids, and industrial manufacturing.
Applications utilizing CBRS technologies include wide-area surveillance cameras, mobile point-of-sale, remote data transfer to critical communications and private LTE networks.
Continue to find the latest updates on the show here and be sure to follow us to receive real-time updates and news from the Expo floor via our Twitter handle @ARRIS.