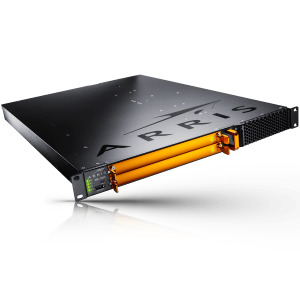 With the growing popularity of virtualization, does it make sense for operators to consider software-based solutions running on commercial-off-the-shelf (COTS) hardware for delivering video?
The answer, of course, depends on what kind of video delivery. In our recent research comparing hardware and software-based approaches to live linear compression, we found that for live video transcoding, at least, hardware is still the obvious choice.
For the vast majority of operators, hardware acceleration continues to deliver the highest performance and lowest total cost of ownership (TCO) for live video transcoding.
It's clear from our research that this type of video processing carries the unique requirements of always-on demand, dedicated resources, and specialized processing technology that not only diminish the effectiveness of software-based systems, but create a unique opportunity for achieving efficiency through purpose-built hardware that leverages dedicated compression processors.
As a result, specialized hardware platforms like ARRIS's ME-7000 can offer the following advantages over software-based COTS platforms:
Capacity: The ability to process more channels per rack unit, resulting in much lower power, cooling, space and networking costs
Scalability: The ready availability of new channels
Efficiency: High reliability and built-in resiliency in a smaller footprint, lowering maintenance costs and ensuring the consistent delivery of revenue-generating services
Flexibility: The ability to ingest video from varied sources in its native format, eliminating a conversion step from the process
Performance: Consistently high performance from specialized processors specifically tuned to video processing requirements
In our research, we calculated the savings for product costs, power, support services, rack space, and overall TCO using the ARRIS ME-7000 against a COTS Dell FX2/FC630 blade server running a representative software-based transcoding solution and found that the ME-7000 can provide up to $5.8M in TCO savings over five years.
The difference comes down to the ME-7000's capability to deliver efficiencies of 10x or more using specialized video compression silicon that requires much less space and power than general purpose CPUs. Despite the advances in software and COTS hardware as well as the clear benefits of software and virtualization in certain applications, linear transcoding remains best served by specialized hardware designed for its unique requirements.
Perhaps the best evidence of this has been the global reception for our ME-7000 platform. This week, we announced deployments at Antietam and Sogetel in Canada, adding to the nearly 30 operators around the world that have selected the platform to deliver video to millions of subscribers around the world. In addition to providing high-quality video, unmatched reliability and a broad feature set, the ME-7000 offers the lowest overall cost for linear transcoding.
The takeaway: For operators, for live linear video, hardware is still king.