Over the past few weeks, I've had to work from various locations – finding a cubbyhole in numerous cafés or restaurants. For the most part, I don't remember them, but the ones I do are usually the ones where there hasn't been free Wi-Fi offered to customers.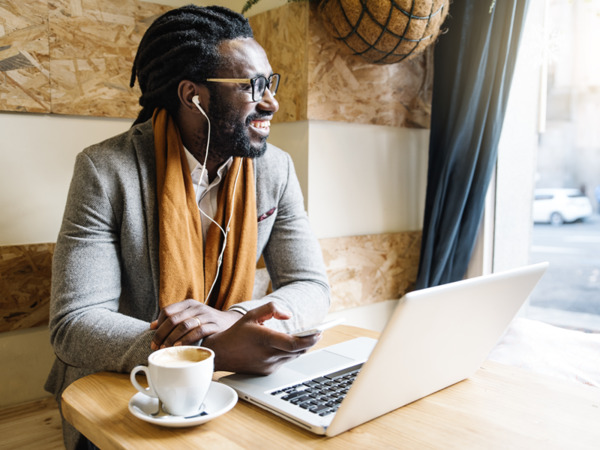 Even more exasperating is when you buy a coffee, maybe a small snack, sit down – ready yourself for a few hours of remote working, only to find out that the connection is broken or interminably slow. It feels like you've been tricked into your purchase and, as you rush to find another place you can make that video call from, the coffee you bought suddenly has a bitter taste. But it's not just Wi-Fi in café's or restaurants where this is apparent. Any client who visits your office will likely assume they can get a good wireless connection, any tourist checking in to your hotel expects to be able to connect from their room, and any student looking to complete their dissertation will expect to be able to research online wherever they are on the campus. The absence of Wi-Fi is more noticeable than its presence – in every environment. There's almost a look of embarrassment across the staff member's face when they reveal they don't offer this. Even they are abundantly aware of the benefits it brings, whether for retail, restaurants, schools, cafés or beyond. While at one-point offering free Wi-Fi to customers was a feature that would garner you good favour – now that just isn't the case. Some small business owners might think this reduces the urgency, but I would argue it's become more crucial than ever. So, as a small business owner what concerns might be holding you back?
You're not seeing a need for improvement
Sometimes it takes an outside perspective to truly understand how poor connectivity is damaging your business. Poor internet connections cost the UK
£11bn a year
, with workers on average losing 38 hours annually simply due to slow connections – but much of this goes unnoticed. For consumer-facing businesses, there's also the matter of customer reviews.
Over 93% of consumers are impacted by online reviews
, so protecting your reputation is paramount. In
hospitality
, for instance, 83 percent of hotel guests take the time to report a bad Wi-Fi experience.
You're worried about the cost
Small businesses cite rising costs as their
biggest concern
, so it's natural that owners may be hesitant to add to the bill. But the total cost of ownership for Wi-Fi doesn't have to be exorbitant – in fact, there are many more cost-effective options, one of which is
Ruckus Cloud Wi-Fi
. With Ruckus Cloud Wi-Fi you can reduce costs in infrastructure – our APs offer better capacity and coverage, drastically reducing the number you need to purchase.
Check out our calculator and see the difference for yourself!
You also have to consider the increased custom you'll likely achieve from offering strong Wi-Fi. For instance, for cafes,
37% choose the quality of free Wi-Fi over the quality of drinks
, and 36% would visit a food and drink outlet again if it had Wi-Fi. On average, 19% of SME business expenditure is on tech – as a business owner you need to evaluate your expenses and see if you need to adapt to keep ahead of the competition. In the Netherlands, 4 out of 5 channel partners expected a 25% increase in the number of connected Wi-Fi devices by their small business customers in 2017, emphasizing the demand for strong wireless connectivity if you are to compete.
You think it'll be too complicated
Historically, installing Wi-Fi across your business can be quite an undertaking. But with Ruckus Cloud Wi-Fi we make setup and management simple, reducing the time (and money) you spend. Gone are the days of needing a bloated IT team, instead a small staff can keep pace: remotely setting up additional
APs
and new sites in minutes, an intuitive web interface with virtually no learning curve, and a full-featured mobile app for anywhere, anytime network management and monitoring. Ruckus Cloud Wi-Fi delivers simpler Wi-Fi network management together with an enhanced and exceptional user experience. The cloud-managed Wi-Fi solution lets network administrators manage any number of locations through a single web- or mobile app-based dashboard. The solution is designed to help "Lean IT" teams reduce the time spent managing a multi-site network while ensuring a first-class connection experience. Ruckus Cloud Wi-Fi lets organizations lower the total cost of ownership compared to competitive alternatives by combining cloud efficiency with high-performance access points that serve more users over wider areas. If you're ready to take your next step as a business and offer better Wi-Fi to your staff and/or customers then
Ruckus Cloud Wi-Fi is your fast, reliable and secure solution.