Bozeman Yellowstone International Airport (BZN) is Montana's busiest airport and serves as a year-round gateway to Yellowstone National Park. BZN also serves the recreation areas of Big Sky Resort and Bridger Bowl, as well as the business centers of Bozeman, Belgrade, and Livingston and higher education at Montana State University and the Gallatin College. BZN handles more passengers than any other Montana airport, hosting seven major airline brands with coast to coast non-stop service. In fact, the busy airport accommodates approximately 1.3 million passengers annually, with 4,000 passengers departing in a single day during peak season.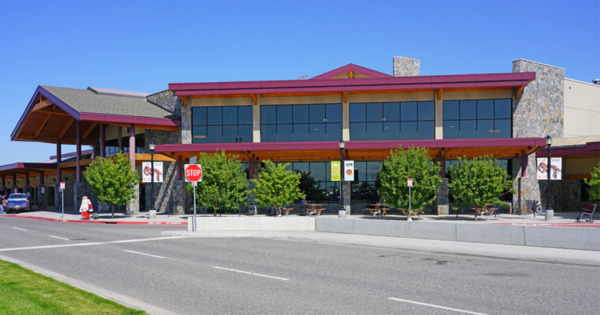 The airport terminal features upper-level aircraft loading bridges, a restaurant and lounge, espresso counter, gift shop, and a conference room. Designed with natural wood and stone, the terminal presented a formidable challenge for administrators planning a much-needed upgrade of BZN's wireless network. Nevertheless, as Brian Sprenger, Airport Director at BZN notes, the airport was determined to provide fast and ubiquitous Wi-Fi that would meet the expectations of even the most demanding passengers.

"Our vision was to provide a world-class solution for wireless internet [and] provide speeds that were far superior to most other airports our size – and really fulfill the needs of the flying public," he stated.

Together with Sprenger, Brandon Vancleeve, VP of Pine Cove Consulting, contacted Ruckus to explore the potential deployment of advanced network solutions that could successfully overcome the airport terminal's difficult RF environment.

"Ruckus instantly [sent] a wireless engineer to analyze the [airport RF] environment and give us their recommendations of how to best tackle this wireless problem," Vancleeve explained.

Ultimately, says Vancleeve, Yellowstone International Airport and Pine Cove Consulting chose Ruckus Wi-Fi due to the company's extensive technological resources, robust engineering support, and pricing.  

"I think Ruckus technology speaks for itself. It's really built [to support] this kind of complex dense environment," he elaborated. "I [also] think the cost-effectiveness of the solution was the final determining factor for us and the customer."

Ruckus Networks Wi-Fi to the rescue
Working closely with Ruckus engineers, BZN deployed Ruckus Wi-Fi 5 (802.11ac) access points (APs), as well as Ruckus' Virtual SmartZone to help manage the airport's growing network.
 
"BZN's IT department is a grand total of one, so simplicity of use is extremely important. [Fortunately], we've seen a significant decrease in customer dissatisfaction of internet [connectivity]," said Sprenger. "In fact, we went from quite a bit from basically nothing. This means that we've succeeded in providing what the [passenger] is looking for."

As Sprenger adds, BZN's overall experience with both Pine Cove Consulting and Ruckus has been overwhelmingly positive.

"They've been a great team to work with to put in the [Wi-Fi] system. It was on time and under budget. Success has been shown throughout the airport with world-class wireless access," he concluded.