With the availability of Citizens Broadband Radio Service (CBRS), there is no shortage of ideas for how this new 150 MHz of spectrum in the 3.5 GHz band can be used. From the ability to create a private LTE network to enhanced Wi-Fi and 5G capability, CBRS is likely to be as consequential as the development of Wi-Fi itself, which debuted 20 years ago this year.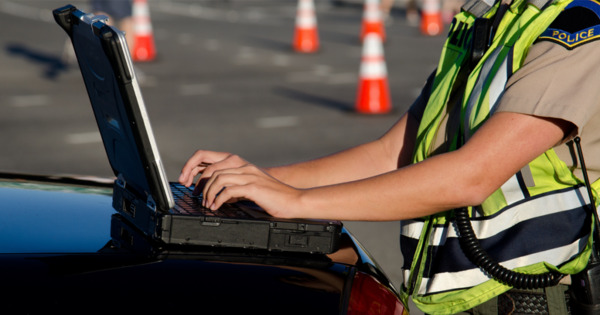 CBRS is uncompromised connectivity and capacity and allows for users to create private LTE networks. The resulting high-throughput, low-latency, reliability and security is enticing across service sectors, but one stands out among the rest: law enforcement. Whether city police officers, county sheriffs, state police or the wide array of federal agencies, those involved in public safety and law enforcement need clear cellular and wireless connections at all times, no matter where they are or what communications infrastructure is in place.
Although their jobs are mission-critical, communications for law enforcement is not as reliable as many think. Most police departments, for example, still rely primarily on radio-based communications, which serves them well for talking, but little more.
Law enforcement at all levels will benefit from strong digital connections that let them do so much more than verbally communicate. How much more prepared would they be if they could receive texts, view maps, download documents or see photos and videos from their vehicle or on foot? These capabilities, however, use a lot of data, and that creates bandwidth shortages, especially during major events such as college or professional ballgames, marathons, concerts or natural disasters. When consumer network demands skyrocket, law enforcement officers need reliable communications and the additional bandwidth available through the CBRS shared network would go a long way in providing this capability.
CBRS use cases in law enforcement
Let's look at a few specific scenarios where the CBRS spectrum can help law enforcement officers, as well as their public safety partners:
Inside buildings, where it is hard to get cellular signals and latency is common. CBRS can mitigate this problem because of its ability to extend cell signals. Imagine the difference for officers if they are in a high-rise building responding to an active gunman if they can text or share digital images instead of using voice-only communications.
Rural or rugged areas, where it is also hard to get a signal or stay connected. Law enforcement must respond to incidents wherever they are called, regardless of connectivity. CBRS can be leveraged in rural areas or those lacking infrastructure.
Video surveillance, where WiFi cannot provide the quality of service and LTE is too expensive. CBRS allows for private LTE networks for better, more affordable service and the best possible security without having to rely on mobile network operators.
To power law enforcement's use of the Internet of Things (IoT). One of the main uses of connected devices is for cities to have security systems in place via a network of sensors. The ability for law enforcement to access this information without the strain on bandwidth is an important part of public safety.
Law enforcement officers from federal, state and local agencies are under increasing pressure. But, some of the potential ways to ease this pressure goes beyond the budgets of most cities and counties. CBRS, as a backup, is an inexpensive tool with high return-on-investment for keeping law enforcement connected whenever and where ever they need it.
---
Continue reading:
Ruckus Networks and the most important technology you've never heard of
ICX 7850 Drives Digital Transformation in Government