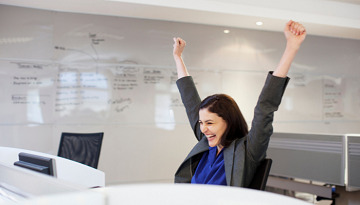 Three CommScope products and systems have been recognized among the best in the industry by the 2019 Cabling Installation & Maintenance Innovators Awards. A stellar third-party judging panel, which included cabling and communications system specifiers, designers, integrators and managers with vast professional experience, chose CommScope's Copper LC-style Connector, Ceiling Connector Assembly and imVision as award winners.
CLICK TO TWEET: Learn more about the three solutions from CommScope that received 2019 Cabling Installation and Maintenance Innovations Awards by reading Aharon Etengoff's blog.
CommScope was recognized as an honoree across three categories:
Platinum Award: IEC 63171-1 Copper LC-style Connector. With several billion IoT devices predicted to be deployed in office buildings in the next five years, the Copper LC-style Connector provides a cost-effective wired solution that is easy to deploy and can provide power and secure communications to end devices while maintaining a small form factor to support high density applications.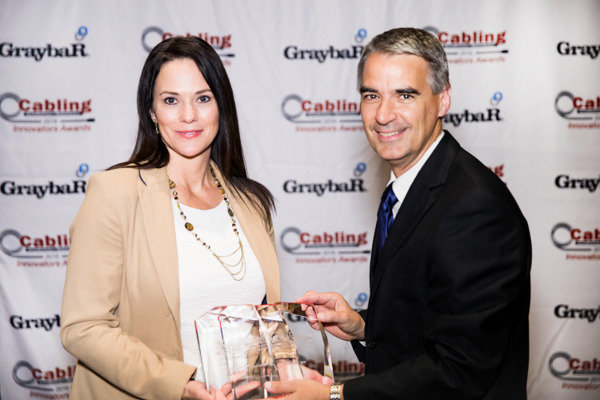 Gold Award: Ceiling Connector Assembly. The Ceiling Connector provides maximum performance, flexibility and durability with the most simplified termination to ensure high quality results in typically challenging working locations, such as over drop ceilings. Once installed, the plug-ended link can be used to connect to cameras, access points and other ceiling-mounted devices.
Silver Award: imVision Enhancements. imVision is an automated infrastructure management system that helps IT departments make astute network connectivity decisions in real time. With imVision enhancements, IT departments can monitor Power over Ethernet (PoE) distribution via in-building cabling infrastructure to ensure optimal operating conditions. Enhanced imVision provides a real time view of the PoE state of every cable bundle and automatically updates cable status whenever changes are made. This capability ensures that cable installation bundle sizes can be tailored to fit specific installation requirements.
"On behalf of the Cabling Installation & Maintenance Innovators Awards, I would like to congratulate CommScope on their platinum, gold and silver honoree status," said Cabling Installation & Maintenance's Chief Editor Patrick McLaughlin. "This competitive, unbiased program celebrates the most original and innovative products in the industry."