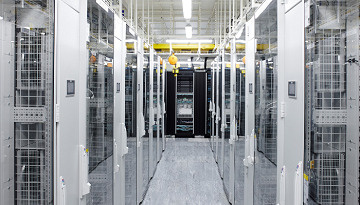 There's a rise in the number of devices being connected to the network in buildings, and the kinds of devices being connected vary widely, from computers and IP phones to cameras, digital signage, and sensors that are part of the Internet of Things (IoT) and the Operational Technology (OT) network. We're seeing a convergence of these devices on twisted-pair cabling, but the requirements for these devices introduce some variables into the equation that make connections difficult for installers. For example, installers may not be familiar with structured cabling installation practices and how to meet each device's requirements: some devices may need high power, while others might need low power. Some devices might need high bandwidth, while others might need low bandwidth or any combination thereof.
CLICK TO TWEET: Jason Reasor explains the importance of utility grade infrastructure and how CommScope can help you with your network.
Success will depend on taking advantage of the latest advancements in convergence, with a high-performance cabling infrastructure, or utility grade infrastructure (UTG) that can solve the problem of managing multiple systems. At CommScope, we've been working with industry leaders on developing solutions that are certified as "UTG compliant" by Underwriters Laboratories (UL). UTG solutions can be used to connect any device in a building, so it becomes the "fourth utility" in the building, alongside electricity, water and gas.
As Anixter states in its press release, the need for UTG arises because users are pushing the limits of applications beyond what's supported under traditional cabling standards. For example, structured cabling standards specify that the maximum distance of a structured cabling channel is 100 meters, but some devices are more than 100 meters away from the switch. At certain speeds, CommScope solutions can exceed that distance, and those solutions have been certified by UL to do that.
UTG applications range from standardized applications such as connecting Wi-Fi access points or IP phones to ones that have needs beyond the standard, like extended distance, power, and cyber-security. Under the UTG program, we can support any application in a manner similar to what we support under our Systimax Application Assurance program, which provides the design capabilities and performance guarantees building owners and enterprises need to migrate with confidence. In fact, the UTG program is highly complementary with the Systimax Application Assurance program, and we believe we can build on it to extend beyond what we currently support.
CommScope continues to focus on innovation and continual improvement investing almost $200 million in R&D including our SYSTIMAX solutions. These investments, combined with a UL verification program to validate emerging and enhanced technologies, gives our customers satisfaction knowing the products and solutions they buy from CommScope are best-in-class.
Want more information? CommScope is exhibiting its UTG solutions at the Realcomm/IBcon conference this week in Nashville. In addition, we'll be following up with future blogs that more specifically define UTG infrastructure and CommScope's solutions. Watch this space.