Boston Retail Partners (BRP) recently published a detailed survey that explored the real-time retail expectations of shoppers. The survey, cited by ChainStoreAge, notes that 57% of retailers offer in-store Wi-Fi, while 45% of retailers provide customer-facing in-store Wi-Fi. In addition, the survey confirms that 82% of consumers have browsed, reviewed products online and then purchased in a store (webrooming), while 56% have shopped in a store and purchased online or via mobile (showrooming).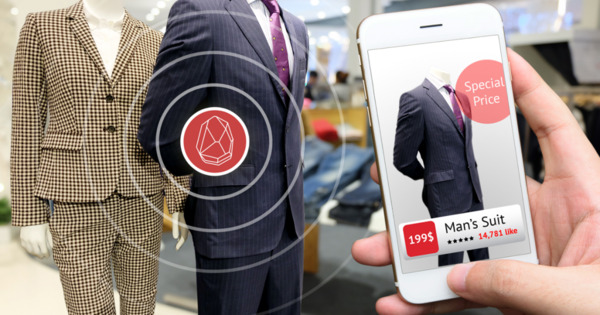 Moreover, 56% of consumers said they are likely to shop at a retailer that supports a shared cart across PC, smartphone and brick-and-mortar channels. Last, but certainly not least, 87% of respondents expressed interest in a personalized and consistent experience across all shopping channels and 66% stated they were likely to choose a store if it offered visibility across channels.

"Consumers expect a seamless experience in the store, on the Web and via their mobile device – which makes 'real-time retail' the new industry imperative," said Ken Morris, principal, BRP. "In our experience, many retailers can check inventory in real-time but the data they are accessing is actually from yesterday, as the data is not really updated in real-time – it is faux real-time retail based on the store and forward architecture of legacy POS and e-commerce systems. As retailers move to unified commerce, full access to enterprise-wide data in real-time will become more common as it is a necessity to survive."

Hugh Williams of DTCDaily expressed similar sentiments about customer expectations. As Williams noted, an estimated 75% of shoppers have a Wi-Fi-enabled device in their pocket, a figure that is expected to hit 90% by 2022.

"The connected store that provides a seamless and personalized experience for today's constantly connected consumer is an expectation and demand," he explained. "Getting this right, both in and out of the store, is the key to success."

Williams also identified Cloud-based Wi-Fi as the first step to enable smart retailing.
"Retail businesses looking for flexible, scalable and easy-to-manage solutions that can easily be integrated across their stores should look towards Cloud-based technology," he elaborated. "Additionally, they can manage all of their infrastructure from a single management interface, reducing the need for any on-premise maintenance and allowing them to manage their physical devices anywhere."
As we've previously discussed on The Ruckus Room, in-store Cloud Wi-Fi enhances the traditional brick-and-mortar experience for consumers and enables retail owners to significantly streamline operations. For example, Wi-Fi powers networks that support fast access to mobile comparison shopping, roving or self-checkout capabilities, as well as secure access to mobile consumer apps that store sales receipts, rewards, coupons, gift cards and purchase history. In-store Wi-Fi also maximizes operational efficiency by delivering real-time information on product availability and facilitating the reliable delivery of targeted and personalized offers, tailored loyalty deals and snap sales. The result? More revenue per customer. More satisfied customers. And more repeat visits.