When we think of technologies that are building transformational change in the federal government, the Internet of Things (IoT) is high on the list. As the military services and civilian agencies look for better oversight and operational efficiencies, the power of interconnected devices—for security, logistics, supply chain, inventory and much more—is a big step toward working smarter.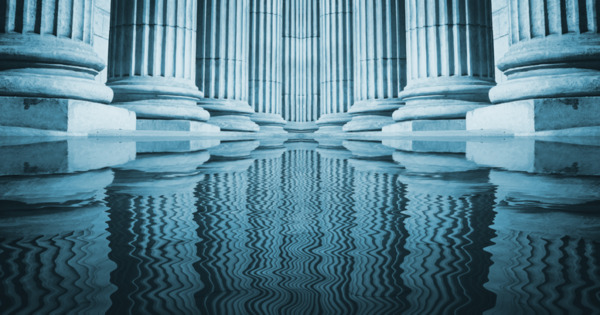 As we work with our federal partners, we find that IoT networks are being deployed in an ad hoc way: agencies want to fix a specific problem, such as better tracking of supplies, so they buy a specific IoT-based system. Later they are in need of an IoT capability for something different, such as on-base security, so they procure a separate system. Although each deployment works for that particular use case, what they end up with is multiple, uncoordinated gateways, expensive cable pulls, additional switches and several applications to manage. The return on investment doesn't look as positive.
When Ruckus rolled out its IoT Suite in February 2018, we identified the three main challenges that can derail agency IoT programs:
A fragmented ecosystem of standards, devices, and services. Wi-Fi's power requirements and range constraints limit its suitability to IoT sensors and tags that are meant to run on batteries or relay information over long distances.
Inherently weak security. IoT endpoints often lack the hardware capabilities to support security best-practices, such as digital certificates.
A lack of interoperability between devices, causing extensive system integration.
The Ruckus IoT Suite consolidates a fragmented ecosystem and simplifies the build-out of IoT through the reuse of LAN and WLAN infrastructure, creating a single network to manage all wireless access points. This shortens the deployment duration, reduces costs, and allows capabilities to be added.
Similar to almost any government issue, security concerns top the list of factors that delay IoT deployments. Ruckus' IoT Suite addresses security through a multilayered approach that includes:
Digital certificates
Traffic isolation using virtual LAN
Physical security
Encryption to secure data-in-transit
This ensures an integrated and coordinated approach to security across deployments.
The Ruckus IoT Suite also improves interoperability by using a virtual controller that integrates with the SmartZone controller to perform connectivity as well as device and security management of non-Wi-Fi devices. The controller uses open APIs that can be used by third-party management systems for integration with analytics software and IoT cloud services.
Ruckus has proven that none of the IoT challenges facing the federal government are insurmountable. We have helped organizations create online-connected door locks with 24/7 central oversight that can be opened with a smartphone app. Others have put tracking sensors on products for better inventories, created wearable panic buttons for staff security, and are working toward turning military installations into "smart bases" with the same coordination and oversight that municipalities are enjoying with their smart city pursuits.
The use cases for IoT are as varied as government agencies. The solution for these IoT use cases does not have to be as varied. We look forward to working with our federal partners to bring more IoT into the military and civilian government.
---
Continue reading:
CommScope, Ruckus and the Federal Market
CBRS Spectrum Holds Great Possibilities for Law Enforcement
ICX 7850 Drives Digital Transformation in Government