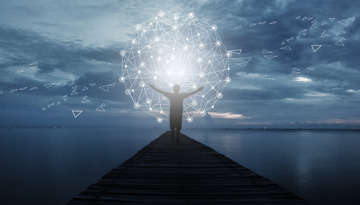 Communication Service Providers (CSPs) are on a fast pace to the Software-Defined Networking (SDN) and Network Function Virtualization (NFV) future. This was especially clear in from keynotes and many conversations at the recent Open Networks Forum (ONF) Connect 2019 conference in Silicon Valley.
CLICK TO TWEET: In this blog, Jaspreet Sachdev highlights the benefits of CommScope's Professional Services for all communication service providers.
Key SDN and NFV platforms—such as SDN Enabled Broadband Access (SEBA), Virtual Optical Line Terminal Hardware Abstraction (VOLTHA), Converged Multi-Access and Core (COMAC), and Open Mobile Evolved Core (OMEC)—were front and center in discussions on wireline and wireless transformation. They illustrated the breadth of the ecosystem that CSPs are turning to for their transformational journeys.
CSPs have realized that they cannot build the new systems they need with old mindsets.
In order to compete with the web scale companies or to achieve similar operational gains, they're spinning up internal innovation startup groups or partnering with external software houses.
In CSPs' journeys, iterating on the plan-design-implement-operate cycle will allow them to test the waters with smaller transformational steps.
CommScope Professional Services is a key partner for CSPs in unifying the many available technologies with an iterative approach and agile, continuous delivery mindset.
We apply the iterative cycle to smaller, yet focused, problems that are then proven out and taken to production with a mix of distributed and software driven systems. Our software-defined services teams offer the necessary cloud-native expertise with continuous deployment and an integration experience to help transform CSPs' businesses.
And as this iteration cycle continues far into the future, our team is well-equipped to provide the operational support for the next phase of the journey.